Many home-based business owners treat their operations informally—but you shouldn't. While running a business from home may indeed afford many comforts like working in your pajamas or taking breaks to walk your dog, there are still many potentially serious risks for which you need to be prepared.
According to Census Bureau data, about half of U.S. businesses are operated from home. Yet many home-based businesses are not properly insured and need business insurance coverages. It's important to remember, that your homeowners' insurance policy is generally not designed to cover business-related claims.
Risks Home-Based Business Owners Often Aren't Prepared For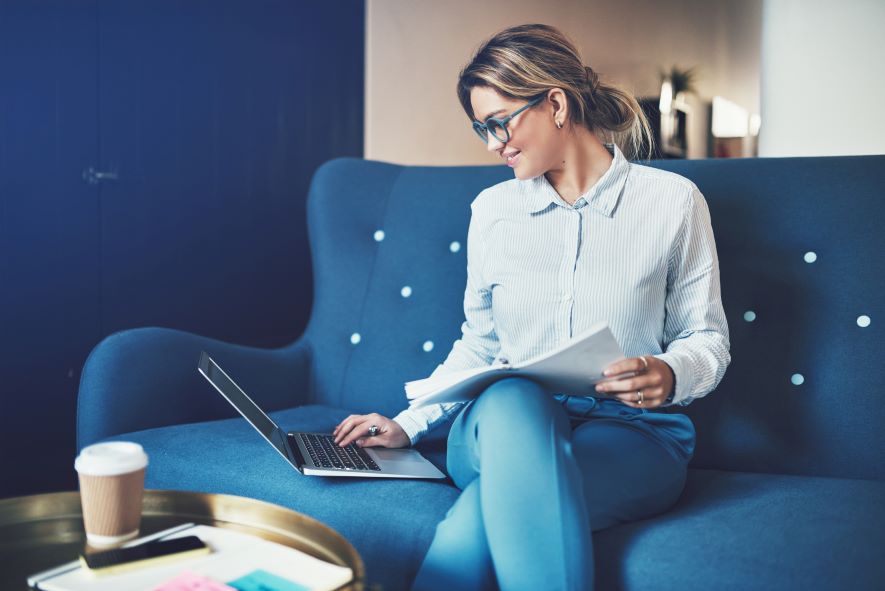 Protect your business finances against these risks and others by obtaining or updating your business insurance coverage:
Lawsuits. If a customer, vendor or employee trips on your home's front steps, you can be sued. If someone accuses you of selling a defective or unsafe product, breach of contract or making false claims, you can be sued. Running a business from home doesn't inoculate you from all the liability concerns that come with running a business outside the home.
Consider the potential liability risks that come with running your business from home and take steps to reduce them. For instance, perhaps you need to shovel that icy driveway before your client stops over. Or maybe you need to review your website and marketing copy to make sure all information is current and couldn't be deemed untrue. Personal insurance policies—such as your homeowner's coverage—typically won't cover business-related claims, so it's important to have coverage that will.
Property damage. A fire, severe storm, flood or other natural disaster that harms your home can also damage or destroy your business property. Make a list of all your business's assets—including inventory, equipment, computers, and paper and digital files—and aim to protect those assets. Consider keeping important documents in a fireproof box and store inventory in a locked storage unit either inside or outside the home. Try not to store business-related items in places that may be prone to flooding, such as your basement.
Take an inventory of your business assets and their value so you are prepared to file a claim in case your property gets lost, stolen or damaged.
Business interruption. Just as a business based outside the home can be forced to close due to a natural disaster, so can a home-based business. You may have to suspend operations for several days as you deal with the cleanup and recovery efforts.
Create a business and disaster recovery plan that lays out how you will resume operations in case of a major interruption, be that a natural disaster, power outage or another event. Also consider getting business income coverage that can help replace lost income and cover key expenses you incur to keep your business afloat after a flood, fire, extended power outage or other covered event.
Injuries and illnesses. If you're a solo entrepreneur (a solopreneur), your financial livelihood depends solely on your ability to work—and you can't take that for granted. If you get ill or injured, you will need to figure out how to recoup that income. Disability coverage can help protect you.
And if you have employees, they could suffer work-related injuries. Most states require businesses to have workers' compensation coverage that is "no fault,"meaning a business owner generally cannot be sued in the event of an on-the-job injury or illness. Even if your state does not require you to carry workers' compensation insurance, it's important to make sure your business is ready for the potentially high cost of an employee being injured.
Data breaches. You are probably storing sensitive or valuable information on your business computers, smartphones and other devices. If that information gets stolen by a hacker, your clients could lose faith in your business or worse, sue.
Don't skimp on data security measures. Make sure to activate firewalls on all computers, put strong password protections in place on all accounts and devices, and install up-to-date antivirus software. Data breach insurance can protect a business from the costs of civil litigation and other penalties that may arise in case a breach still occurs.
There can be many benefits to running your business from home, but it shouldn't be taken lightly. Running operations from home still comes with many risks—and those should be taken just as seriously as they would be if you ran your business somewhere else.