Many forward-thinking business owners have turned recent upheaval to their benefit by starting an online business. Creating a small business website is essential for every modern firm that wants to remain relevant. And, considering the pandemic launched us even further into the virtual world of online shopping, this is especially true for businesses that can sell products via an eCommerce website.
Why Do I Need a Website for My Small Business?
In many ways, consumers have been as "closed" as businesses over the past year. But while some may have felt locked in their mandatory "safer-at-home" world, they didn't stop shopping. They simply migrated to online channels — a boost for firms that were already well-positioned in the eCommerce space. Fortunately, it's not too late to start your business site.
More than 80% of consumers search online for a product or service. So, business owners not only need a website to conduct business, but also one that's easily found by search engines like Google. Links at the top of the results page get far more clicks.
Finally, many businesses that have traditionally been in-person only are now discovering that being on the web pays off. For example, physicians and dentists seeking ways to minimize personal contact with patients are using telemedicine services and online billing platforms to maintain physical distance. Even as pandemic concerns diminish, it's unlikely those online services will go away.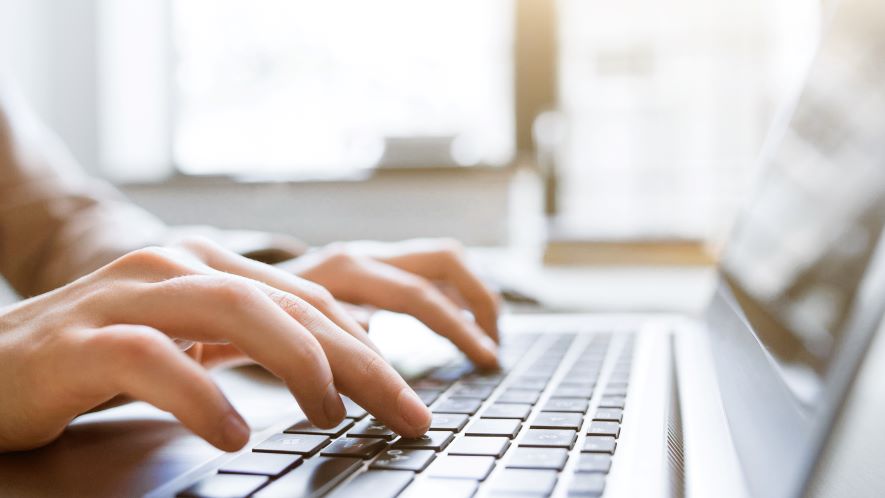 Before You Start Building a Small Business Website
Wondering how to start a small online business? A good place to start is to scope out your competitors' websites and consider how you find what you need online. For instance, let's say you want to buy a bicycle. You might search for a local bike shop — not by pulling out the Yellow Pages, but by whipping out your phone and searching online. Beyond finding a list of nearby bicycle retailers, you might also come across the exact model you want in a town 100 miles away. The store's website says that it's in stock and will ship it for free. Now, if you were a local shop, would you want to lose that sale to a distant competitor just because their inventory is online and yours isn't? When you check out the competition, you'll get a better idea of the features and services you need to offer to strengthen your own business site.
Once you've done some initial research and planning, you'll need to know exactly how to start a website. First, you'll need a domain name and secure website hosting.
Register a Website Domain Name
One of the first things to consider as you take your business online is the domain name, also called its URL (universal record locator). If you have a long business name, you may want to find ways to abbreviate or shorten it while still incorporating your brand identity. For instance, the shop owner of "Ironworkers Coffee Company" may choose IronworkersCoffee.com or IronCoffeeCo.com. Shorter is usually better. It may even give your business an "insider" nickname that your customers will find amusing and memorable.
Consider the following tips while brainstorming your company's domain name:
Keep it short. Not only will this be easier to remember, but it will help smartphone users with fumbling fingers.
Keep it broad enough to allow for future growth. Choose a name you can live with for a long time. Switching it later would be an expense of funds and branding. Remember our coffee shop example? IronCoCo could extend beyond java and espresso while still retaining core brand elements.
Make it memorable—and relevant. You'll want your customers to remember and visit your website whenever they want and from wherever they are. Want to engage them in the process? Hold a "name our website" contest to help choose your URL. Reward the winning entrant with a year of free coffee (or some other prize related to your business)!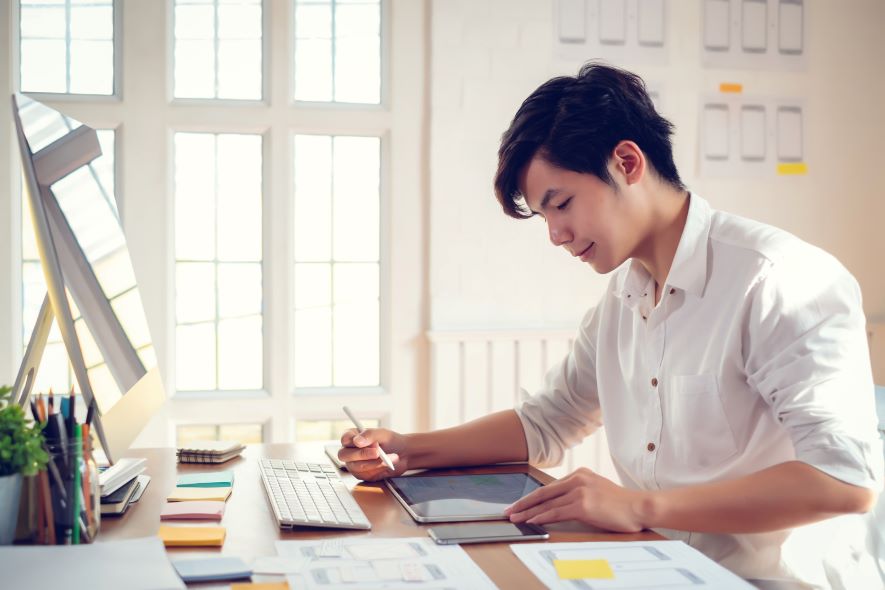 Arrange for Secure Website Hosting
Once you've determined your domain name, it's time to find the right provider to host it. Depending on your website's complexity and expected traffic, consider the appropriate amount of bandwidth you'll need. There are many options, like:
DreamHost
HostGator
Histinger
GoDaddy
Some eCommerce site builders (we'll get to these in a minute) include hosting. You can also explore how to host a website on your own, though experts say doing so isn't usually worthwhile for most small businesses.
How to Make a Business Website
Once you have a URL and website hosting, it's time to actually build your small business website. More choices! There are a number of services that offer ways to build a business site, each with its own advantages and setbacks. If you're considering how to start a website, first gauge your business and its needs. Larger companies that place greater demands for their sites often use a dedicated web developer to build their websites, while small businesses typically design their own using simple, intuitive interfaces, often choosing from templated site designs. In any scenario, be sure your small business branding (logo, tone, voice, design aesthetic, etc.) is consistently maintained throughout your site to enhance customer perception of your company. Here are three different directions you can take to build a solid website based upon the size of your online business.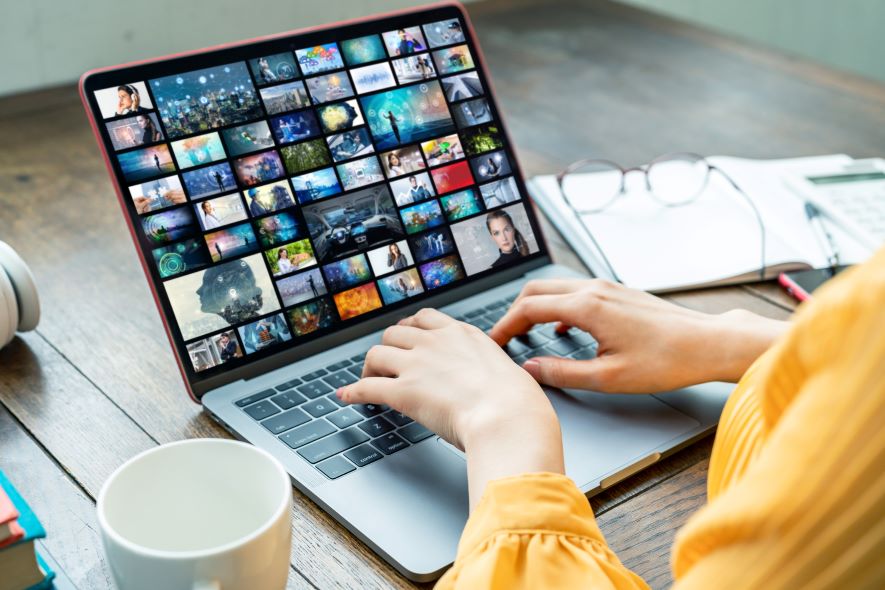 Self-Hosted via WordPress
WordPress has thousands of theme-based designs that help small businesses create a website that fits their brand identity. With this website builder, you'll get basic eCommerce capabilities because it integrates analytics and payment processing tools. While its free site provides three gigabytes of storage, its premium services offer up to 200 gigabytes—more than enough for many small businesses. As your business evolves, your WordPress site will require continual updating, so you may want to contract with a developer to maintain it.
Small Business Website Builders
The best website builder for your business might be one that gives you greater flexibility while delivering the ability to DIY your business web design. Consider these popular options:
Wix. With both low- or no-cost options, Wix lets you design your retail website from scratch using a variety of readymade templates. You use your domain name and accept credit card payments and funds via PayPal with zero fees when you pay Wix to host your site. Wix also offers ways to track your inventory, offer sales and discount codes, and deal with complicated shipping and taxation issues.
Squarespace. This soup-to-nuts website builder and hosting service features mobile-ready website templates, email marketing capabilities, integrated shipping functionality, and analytics to help gauge your most profitable customer interactions. Its collaboration with Google means it also offers secure, domain-based email capabilities (e.g., Colleen@IronCoCo.com).
Weebly. Affiliated with Square (a payment processing company unrelated to SquareSpace), Weebly lets you design and launch a website quickly. It provides eCommerce tools to sell and ship products while also offering marketing capabilities, including Facebook ads.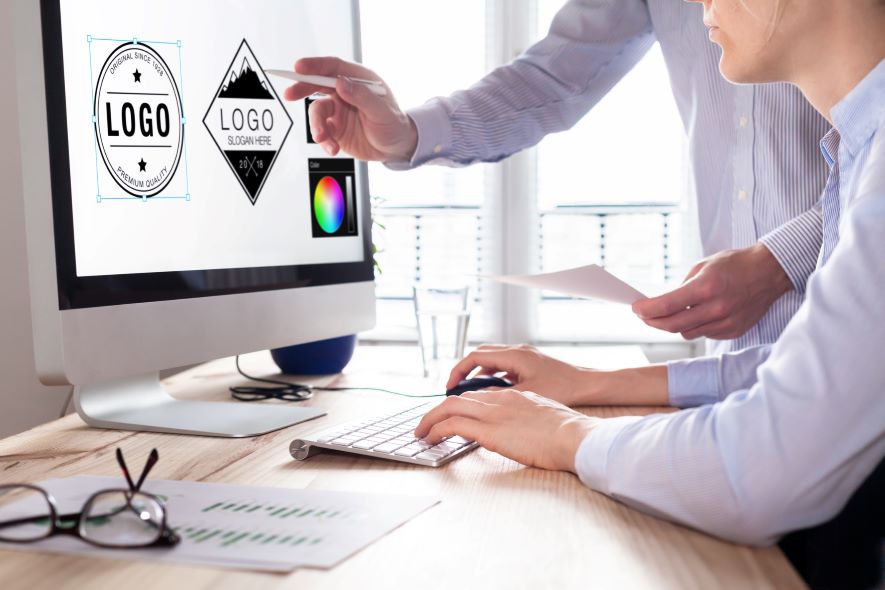 eCommerce Website Builders
If your main goal is to sell merchandise, then a dedicated eCommerce website may be what you need. The sites below are designed to showcase inventory and to offer a catalog of items you can continually update:
Shopify gets positive reviews for its robust eCommerce capabilities and its simple website creation tools. In some ways, it's like getting a complete store in a box. The core Shopify account gives you an online storefront, shipping capabilities, payment processing, analytics, marketing assistance and 24/7 support.
BigCommerce offers numerous tools for merchandising, including built-in search engine optimization features in partnership with Google, social media sales channels on Facebook and Instagram, one-page checkout designed to maximize sales per visitor, and shopping cart recovery emails that bring back customers who've left your site before completing their purchase. The site also offers inventory management tools, along with a variety of payment processing options.
Etsy is a specialized site for artists and artisans who sell handmade items and vintage artifacts. Its goal is to retain the human factor in an online world. Etsy permits sellers to list their items for 20 cents per listing, with a credit card fee and commission based on the final purchase price. Like many other eCommerce websites, Etsy offers secure payment processing and advertises items on partner websites to drive traffic to Etsy sellers' listings.
Optimize Your Website for Search Engines
When buyers are looking for sellers, they often turn to search engines first. The behemoth in the search engine world is Google. As the avenue for billions of buyers to find what they're seeking, it serves as one of the most vital marketing channels for millions of businesses globally.
So, how can your website show up high in Google's search results without having to pay for it? You need to get the attention of its algorithms, or optimize your site for search. One factor is keywords — words or phrases searchers would often use that relate to your business and product. When you include relevant keywords in the headlines and copy of your site, a potential buyer searching for products is more likely to see your website listed in the search results. This tactic is part of a process called search engine optimization (SEO), a combination of art and science. For a full idea of what goes into an SEO strategy and how to optimize your site, check out our detailed SEO guidebook.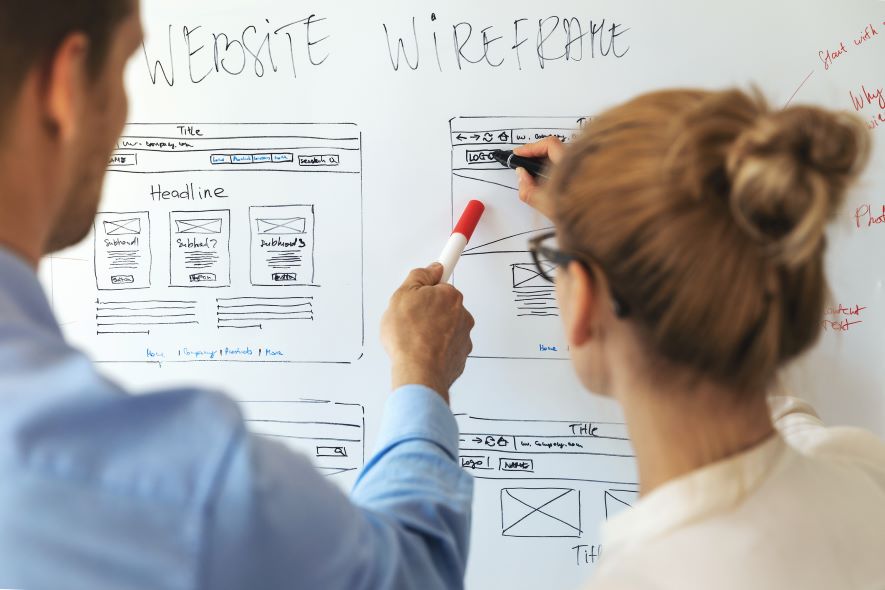 Technical SEO Tips to Boost Your Hit Rate
Beyond including the right keywords on your site, you'll want to do whatever you can to make it easier for search engines to catalog what's on your site. The following are ways you can boost the SEO value of your website:
Design your site map in a logical fashion.
Use Google's recommended SSL (secure sockets layer) encryption to keep your site safe from hackers.
Choose a fast hosting service so the search engine doesn't have to wait too long for your site to load.
Content Helps SEO and Attracts Visitors
Don't create a business website without a plan to maintain and update it. A static website looks dead and desolate to search engines. They won't want to send people there. Adding fresh content, however, makes it look like a lush, tropical paradise that everyone should visit. So, search engines are more likely to recommend it higher in their results. Plus, good content gives people good reasons to visit and return to your site. They'll build a longer-term relationship with you — and that's a good thing. Some best practices when it comes to website content include:
Minimizing duplicate content
Removing dead or outdated links
Continually adding fresh content
Here's some inspiration on how to take care of that last one:
Enable user-generated content by providing ways for customers to leave reviews and offer feedback.
Create and share instructional videos and guides.
Maintain an active blog where you publish interesting customer stories, new product information, how-to's and other advice.
These steps will help your website become a destination for customers, not merely a brief pit stop on their way to a competitor's site.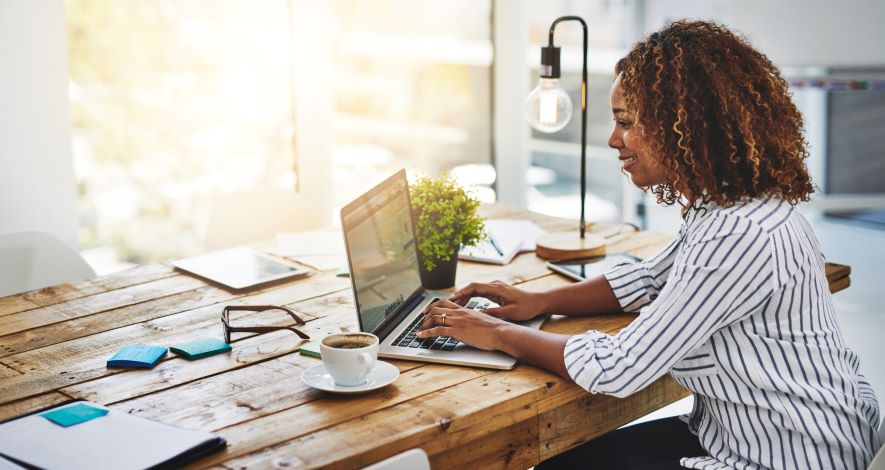 Tracking Is Essential to Improved Website Performance
Finally, you'll want to know what's working and what isn't. To understand how to reach your website goals, you may turn to Google Analytics for help. Google offers a variety of free services that help businesses understand and improve their websites' performance. Use Google Analytics to see which pages keep visitors' attention the longest and which ones drive customers away. You can also discover where unique visitors come from. This can inform your marketing efforts and make your online promotional campaigns more effective.
Effectively Running Your Business Website
As you can see, running an online business is a continual process. It demands consistent attention, regular site maintenance, new content to engage regular customers, and the use of digital marketing channels to develop into a dependable profit center for any company. At The Hartford, we're dedicated to helping business owners find success, evolve as needed, and protect their businesses.
Want more insights on how to best run your business? We'd be glad to welcome you as a subscriber to our Small Biz Ahead newsletter. We share guidance on everything from business management and finance to hiring employees and marketing, including more tips on the world of eCommerce.