Branding is an essential component of small business marketing, but its importance can sometimes be lost in the midst of all the other priorities of running a business. Factor in branding's long-term outlook as well as the challenges of measuring its impact in the short run, and it can be tempting to leave it to the side for the moment while you address more pressing business concerns.
But putting in the time and resources to develop your brand strategy is crucial to your long-term success. So, how do you brand a small business? Our comprehensive guide to small business branding will help you get started on the road to developing a strong, successful brand for your business.
What Is Branding?
Most people automatically think of a company's logo design when it comes to branding. But while your logo is an important component to your business brand, branding encompasses far more than the visual elements of your brand. Branding includes not only your company's visual identity but also your customers' overall perception of your brand. These perceptions are based on a number of elements, including intangibles such as:
Brand promises
Brand personality
Brand reputation
Customer experiences and expectations
Why the Right Branding is Important for your Business
Why Is Branding Important for a Small Business?
The importance of branding in your marketing strategy can't be overstated — even for small businesses. Your brand influences every aspect of your customers' perceptions of your company. Small business branding builds:
Trust
Recognition
Loyalty
Reputation
According to Accenture, 66% of consumers say that a brand's culture and transparency attract them to buy from a certain brand, and 62% want companies to stand up for the issues they are passionate about. This illustrates the impact of strong branding. Your brand has the potential to say so much about your company's:
Products or services
Customer relations
Employee relations
Promises
Values
Societal goals
Consider Nike, a brand that leverages its strong brand identity across all its marketing strategies. Nike's brand recognition extends beyond the iconic red swoosh of its logo. Even its short and powerful slogan "Just do it" is immediately identifiable to the majority of consumers.
Brand Marketing: What Is the Relationship Between Brand and Marketing?
What is the difference between branding and marketing? It's not uncommon to see people and companies using the two terms interchangeably, but they are actually two very distinct concepts.
Small business branding is about who your company is, its brand personality, its voice, its purpose. As the driving force behind customer loyalty and recognition, branding speaks to the long term. Marketing, on the other hand, is about achieving more tactical goals through more short-term marketing objectives such as:
Sales and revenue growth
New customer acquisition
Expanded market dominance
But despite the differences, a successful brand marketing strategy understands the interplay between the two concepts. Branding serves as a guide for your marketing plan, while marketing promotes your business, products and services by building and leveraging the power of your brand.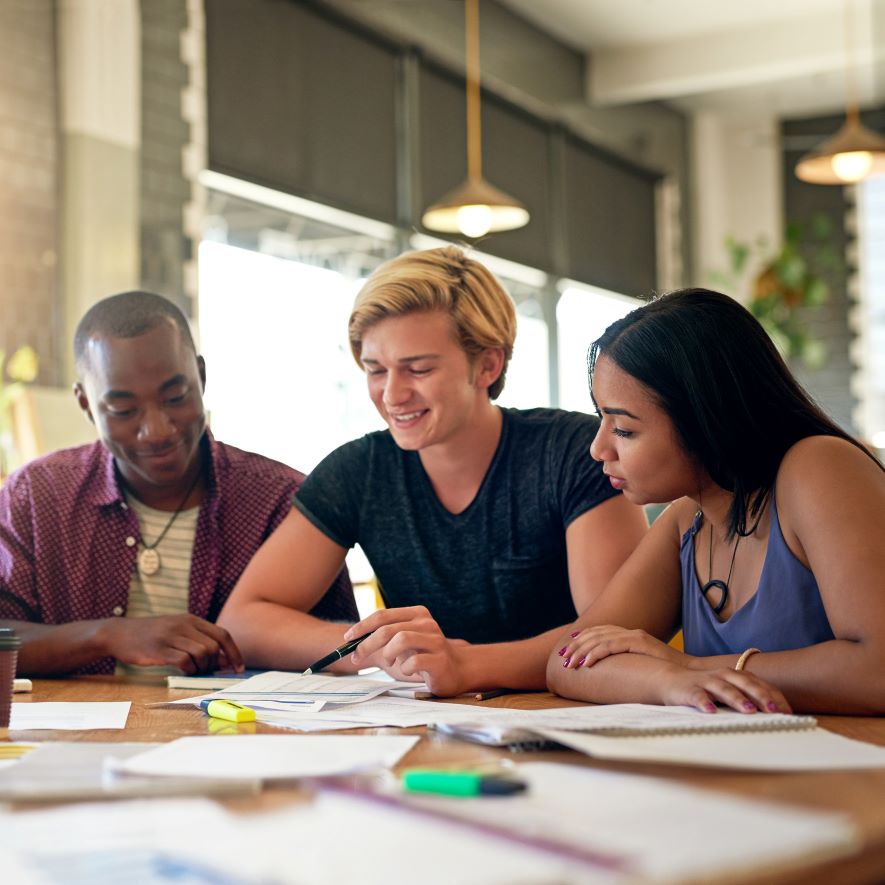 Developing a Brand Identity
What Is a Brand Identity?
Your brand identity is about more than the visual elements associated with your brand. A brand identity consists of what your company says, what your values are, and how you communicate those values. Coca-Cola is an example of a company with a strong brand identity: customers instantly recognize the product when they encounter various elements of the Coca-Cola brand, including the red and white Coca-Cola logo, the distinctive shape of the iconic Coca-Cola glass bottle, and the slew of well-known taglines the brand has embraced through the years (such as 1979's "Have a Coke and a Smile" and 2016's "Taste the Feeling").
Why Is Brand Identity Important?
Your brand identity is a collection of all of the elements your company has created to portray your brand to customers. Because a strong brand identity has a powerful impact on your marketing messages, your visual identity, and the way you interact with your customers, your brand identity plays an essential role in shaping the overall perceptions of both your existing and potential customers.
To understand the impact of a strong brand identity, consider the way Apple uses marketing. Apple's brand message focuses on simplicity and the user experience, and this message is reflected consistently through all of its marketing and branding, from its simple but distinctive logo to the elegance of its retail shopping experience and user-friendly product interfaces.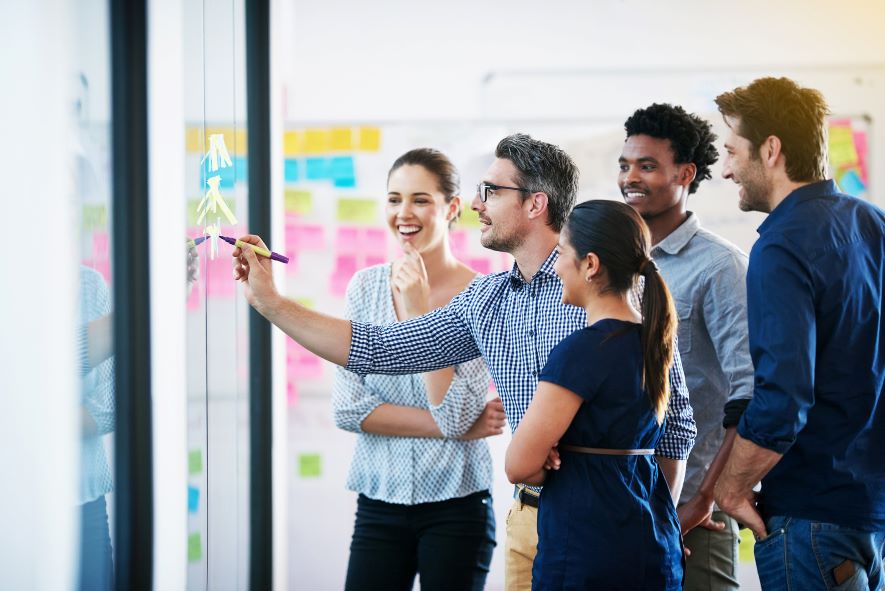 How Do You Create Brand Identity?
Given the importance of branding in your marketing strategy — and the long-term impact of a strong brand identity — it's not surprising that developing a brand identity is a time-consuming and on-going process that requires a lot of planning and thought.
An effective brand identity design process, while involved, can be simplified by breaking the process down into the following seven steps:
Outline your brand's purpose
Research competitor brands
Decide on your target audience
Determine your brand personality
Develop your brand story and brand messages
Create a visual identity
Integrate your brand into your business
And while the process itself requires you to think deeply about your business and your brand, it's also helpful to consider what isn't a part of your message. By being authentic to your core values, you can avoid falling into the trap of sending mixed messages about your brand.
The 7 Steps of Brand Development
The steps outlined above provide a comprehensive blueprint of the brand development process. You will find that certain steps may be more easily accomplished by enlisting the help of individuals outside of your core team. For example, talking with existing customers can help you to determine your target audience. And a graphic design professional is often essential in helping you to create a powerful visual identity.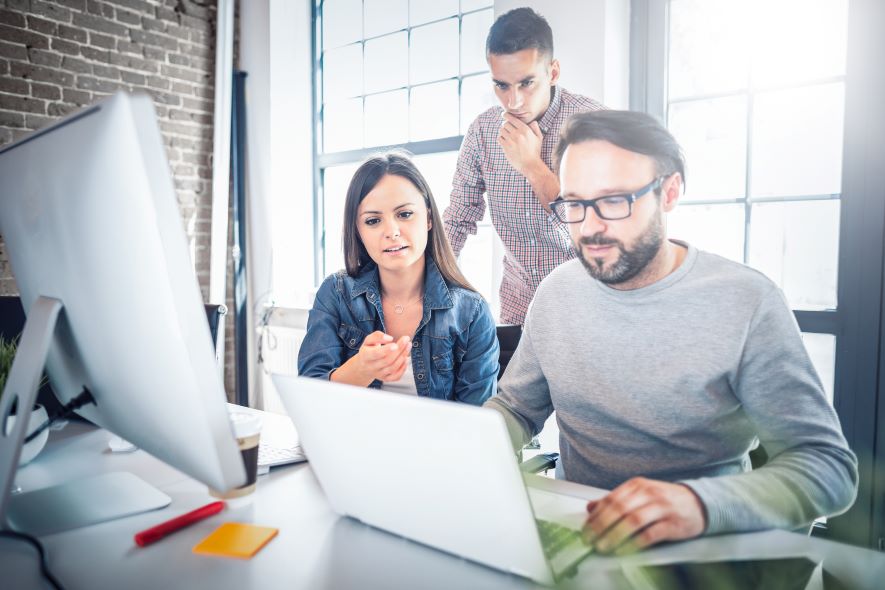 1. Outline Your Brand's Purpose
This first step in the brand development process might look like the most simple of all the steps, but it's a good idea to take some time to more deeply consider your brand's purpose. Ask yourself:
What problems do my products or services solve?
What makes my brand unique?
Why should my customers care about my brand?
How is my mission statement reflected in my brand's purpose?
Does my brand's purpose support the specific brand promises I'm making?
Diving deeply into the purpose underlying your brand will give you the insights necessary to better define the ways your brand can connect with your customers and provide invaluable guidance during the process of developing your brand.
2. Research Competitor Brands
Why spend time on researching your competitors' brands? Researching the competition will show you how your competitors are positioning their brands and the kinds of branding strategies they're using. You will also obtain more information about their target audience and how it responds to your competitors' branding and communication initiatives. This will give you an increased understanding of how to better differentiate your own products or services, which can have a significant impact on the development of your own messaging strategies.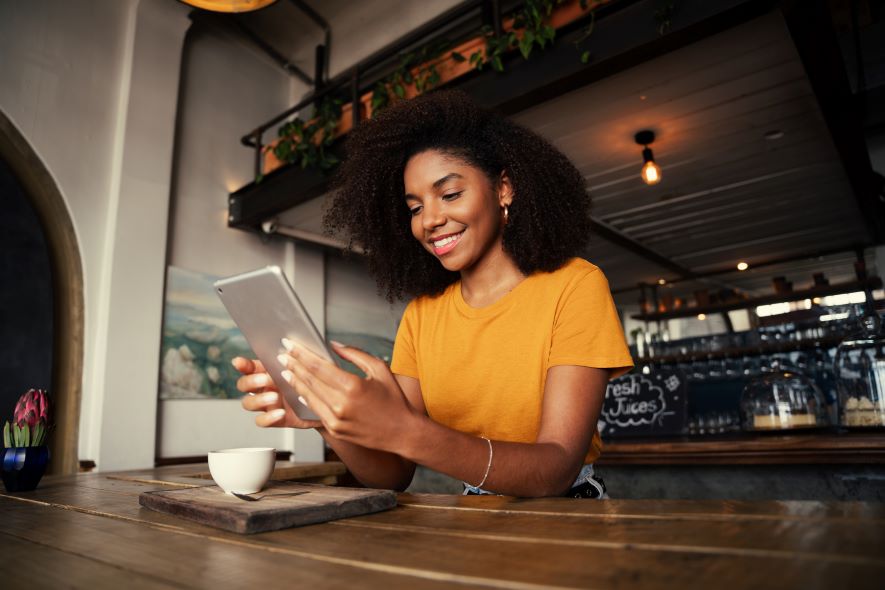 3. Decide on Your Target Audience
You can't develop strong branding until you know who you want your brand to speak to. And when it comes to target audiences, bigger is not better. In fact, the more you can narrow down your target audience, the more effective your branding strategies will be. Some things that can help you be more specific and find your niche, include:
Demographic factors such as age, gender and occupation
The target audience of similar or competing brands
Sales and market statistics
Discussions and surveys of existing customers
Being more specific about your audience provides you with a narrower area of focus, which enables you to craft compelling messages that are capable of speaking directly to the customers who would benefit most from your brand.
4. Determine Your Brand Personality
Your brand has a personality — for example, it may be playful or serious, traditional or adventurous. It's important to consider what your brand personality is, as it has a significant impact on your branding strategies.
Whether it's the visual language that defines your logo or business card, the customer service you provide, or your social media interactions, knowing your brand personality will enable you to provide a consistent and authentic message across all of your business.
5. Develop a Brand Story and Messaging
It's true what they say: behind every good brand, there's a story and consistent messaging. By telling the story of your brand's journey from conception to market, you can connect emotionally with your target customers. And knowing what your brand messages are lets you develop consistency in your brand voice across all your marketing and operational channels.
Questions you can ask yourself about both story and messaging include:
What motivated me to create this business?
What are the highlights of the journey I have taken to build my business?
What philosophies guide me and the direction of my business?
In what ways do my products and services reflect my business's core values?
6. Create a Visual Identity
For most people, creating a visual identity is the most familiar part of the brand development process, but in order to create an effective visual identity, it's a step that needs to come later in the process. Whether it's your logo, your business card, or your website, the right visual identity for your brand is the one that best reflects your brand's:
Without completing the previous steps first, it would be challenging to know what these various intangibles are and how they might affect your brand's visual look.
It's also a good idea to enlist the services of a design professional. A professional can help do more than just design the specific visual elements of your brand: they can also coordinate your brand's color palette and develop the visual language required for your brand guidelines or style guide, enabling you to be consistent in your brand messaging across all marketing and communication channels.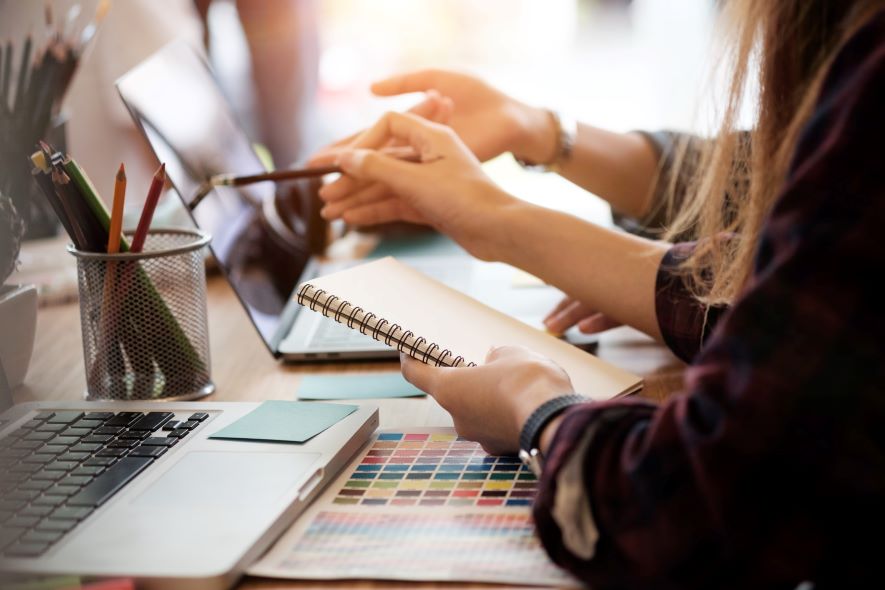 7. Integrate Your Brand Into Your Business
The brand development process doesn't end once you've completed all the previous steps. You now need to integrate your brand into your business. This integration results in consistent messaging, and over time this consistency translates not only into brand recognition but also consumer trust. With 81% of consumers indicating trust is one of their top deciding factors when making brand buying decisions, building this trust is an essential component of a strong brand identity.
Many small businesses also use branding agencies to help. These agencies have diverse branding services and can provide a fresh perspective when it comes to your brand. They can help refresh existing brands or help you develop one. Agencies also have access to design expertise that can help enhance your brand's image.
Regardless of which option you choose, integrating your brand into your business means every aspect of your business needs to reflect your brand, whether it's your social media marketing, content marketing, your retail store, your customer service, or your email marketing. Your staff will also play an integral role in your brand marketing, and it's a good idea to provide brand training to current employees and incorporate such training into your new employee orientation and training sessions.
Branding plays too important a role in the future success of a small business to be put off for later. Taking the steps now to create a strong brand identity will help you to build a solid foundation for your brand marketing strategies.
Next Steps: Want to learn more? Sign up for the Small Biz Ahead newsletter to receive a weekly roundup of the latest tools, trends, and resources.