Crowdfunding combines crowdsourcing and microfinancing. It does that by allowing individuals to invest small amounts in businesses that interest them. Sometimes, funders may outright donate money to your business. In others, they expect something in return, like:
Equity
Loan repayment
Products or services
It is a way a small business owner can finance a new or existing enterprise without going to the bank. Research from Statista states that in 2026, the crowdfunding market will be worth $3.8 billion. In the U.S. and Canada, $62.05 billion was raised in 2018, and the number of campaigns may rise to 1.3 billion by 2023. Crowdfunding was up 35.1% globally in 2018, and the average length of a campaign was 113 days, with 42% of funds raised in the first three days.
To get started with crowdfunding, you can use a platform like Kickstarter or Indiegogo to raise money for your small business or startup. These sites provide the features you'll need for your crowdfunding campaign. The best crowdfunding sites will match you with individual funders. They'll also provide guidance on how to make your crowdfunding campaign a success. That can include strategies for success and examples of other campaigns from businesses like yours. Depending on which crowdfunding platform you use, you can learn everything from how to complete your profile to how to market your campaign from start to finish. If you expect to need help, choose the platform that offers it.
While many successful campaigns have made headlines by raising sizable sums of money, it's not as easy as it appears. Choosing the right crowdfunding site for your enterprise type and your campaign's success is just the first step. Below are some crowdfunding platform basics to help you decode the process.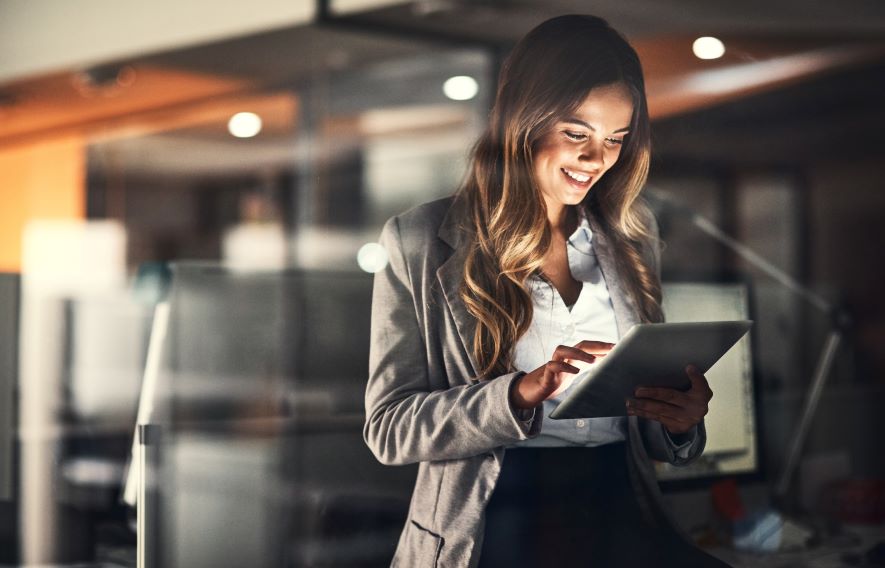 Crowdfunding for Business
Crowdfunding offers multiple benefits for your small business. It's often easier than going to a bank, and you don't have to borrow large amounts on most sites. Most crowdfunding sites don't require credit checks or a lengthy application process. How long you wait for your funds depends on the length of the campaign and whether it reaches its goal. Often, the money can be free of strings. Funds may be donated outright or exchanged for a product or other reward. For higher dollar amounts, you can choose to structure the investment as a repayable loan or as an exchange for equity.
Can You Crowdfund for a Business?
Crowdfunding for a business is not only possible, it is also becoming one of the most popular ways for small business owners to pursue funding. One reason for that is you don't have to search for investors or venture capitalists to fund your business. Although they might find you — investors often search crowdfunding sites looking for their next opportunity.
If crowdfunding sounds like a fit for your business, start by choosing a platform, setting up your profile, and adding a target funding goal.
But don't stop there. The businesses with the most successful campaigns put time and effort into marketing them. You'll want to tell a compelling story about your business to generate interest and sharing on social media. Your product or service needs to solve a unique problem or an existing problem in a unique or fun way.
Also, consider what methods you'll use to convey your message. According to Fundly, video is the most effective storytelling tool, generating 105% more funds. It also found crowdfunders who update supporters every five days raise three times more money. Fundly reports that email marketing converted to campaign donations 53% of the time.
One of the best ways to decide what works on a crowdfunding platform is to review the marketing campaigns of crowdfunders who raised the most money. Also keep an eye out for those who didn't raise as much but got their campaigns fully funded.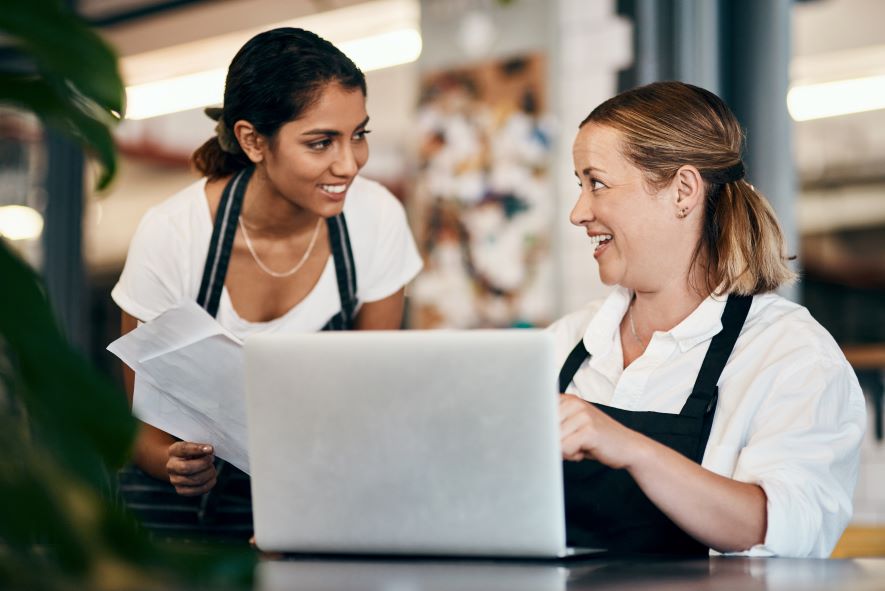 Do You Pay Back Crowdfunding?
When it comes to structuring crowdfunding financing, there are several approaches. Do you pay it back? Yes and no and sort of. Two common types of crowdfunding don't require financial repayment: reward and donation.
With reward crowdfunding, you exchange rewards for funds, usually based on the level of funding investors provide. Those rewards are tangible and non-monetary, like a t-shirt, mug, piece of art or finished product. For example, if you're a visual artist with a campaign to raise funds for a large installation, you may give funders a more valuable piece of art for each level they fund. A $150 investment might lead to a small drawing, while a larger investment leads to a print reproduction of a painting. As with all rewards sites, you must ensure you can deliver the final project as promised. If you crowdfunded to produce an innovative bicycle, you must be able to meet production on those bicycles.
Donation crowdfunding is pretty straightforward. You use a crowdfunding platform that accepts donations for businesses, and you keep those donations. Campaigns connected to a cause or nonprofit are most successful with crowdfunding on those sites.
Another less common crowdfunding type is subscription, where backers regularly pay for access to a creator's content. If you pursue subscriptions, you "pay" backers in the content they've subscribed to.
There are two types of crowdfunding methods that require financial repayment. One is debt, or peer-to-peer (P2P) crowdfunding. These are loans from a group of investors who come together to fund a certain business or individual. These loans can range in size depending on the crowdfunding site, your business size and type, number of years in business and your revenue. Some crowdfunding platforms check your credit and consider other factors. But these loans are less complicated than bank loans. They are a valid option for people who can't get funding elsewhere. It's also the largest crowdfunding sector, raising $25 billion globally.
Equity crowdfunding is another method where the business "repays" the investment. With this method, you award investors an ownership stake in your business. Similar to buying securities in a public business, investors in private businesses expect their stake in your company to make money for them. This process is less regulated than other equity financing types. That means you can raise up to $1.07 million via crowdfunding securities without going through the Securities & Exchange Commission registration process.
Research each of these methods carefully to decide which is most beneficial to you. Review any state and federal laws around crowdfunding that may apply to your organization. To protect your interests, it's recommended to talk to a crowdfunding attorney before accepting any money.
What Types of Businesses Can Use Crowdfunding?
Enterprises of all types can use crowdfunding, but that doesn't mean they're a good fit. There are some business types that do better on crowdfunding platforms than others.
Those include technology (particularly games), biotech, and innovative design-related businesses. Some creative projects, like independent movies and other entertainment, do well on crowdfunding sites that specialize in them.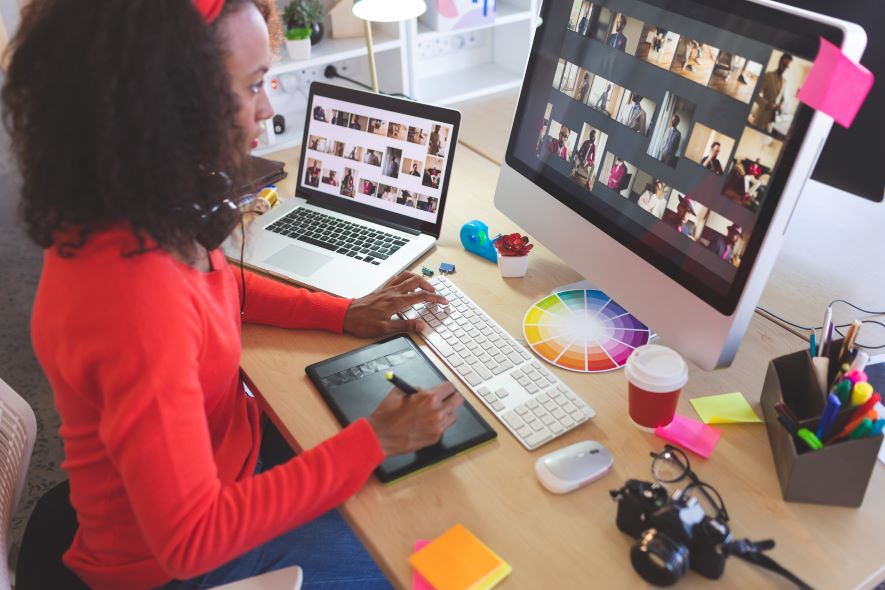 Best Crowdfunding Sites for Startups
The key to finding the best crowdfunding site for your startup is choosing one that specializes in your investment opportunity. Remember that some don't accept certain project types, so learn each site's limitations and restrictions. Don't treat crowdfunding like social media, where you can market across several platforms at the same time.
Pick a single crowdfunding platform you've researched and have seen evidence of campaigns like yours thriving.
Understand the campaign and funding fees (or commissions you'll pay) and payment processing fees for your crowdfunding campaign. Know whether you get the money you raise, even if you don't reach your goal. You don't want unpleasant surprises at the end.
While the average campaign lasts nine weeks, yours may take longer to accomplish your crowdfunding targets. So be willing to commit considerable time and effort to your goals.
There are many crowdfunding sites to choose from, but here's an overview of several of the most popular.
1. Kickstarter
Best for: Creators
Fee structure: 3 to 5% in payment processing, 5% of proceeds to the site
Noteworthy: Only offers all-or-nothing funding, so no one will be charged unless the project reaches its funding goal.
This is the most recognized rewards-based crowdfunding site, meaning you give a gift or reward in exchange for investment. Usually, it's the finished product of the prototype you're raising funds to develop. The site is for creatives, supporting everything from arts, food, technology, and food, but you must "create something to share with others."
The platform is highly selective about which projects it accepts, and there are curated categories where your projects must fit. Those who get their campaigns approved, which is tricky, can expect a one-in-three chance at crowdfunding success.
But this is the home of some of the most famed, fully funded and beyond "big idea" projects. Through 19 million total investors, the platform has raised $5.6 billion and successfully funded over 197,000 projects since 2009. According to its own statistics, the categories that have raised over a billion dollars so far are games, design and technology. The platform accepts campaigns from 22 countries.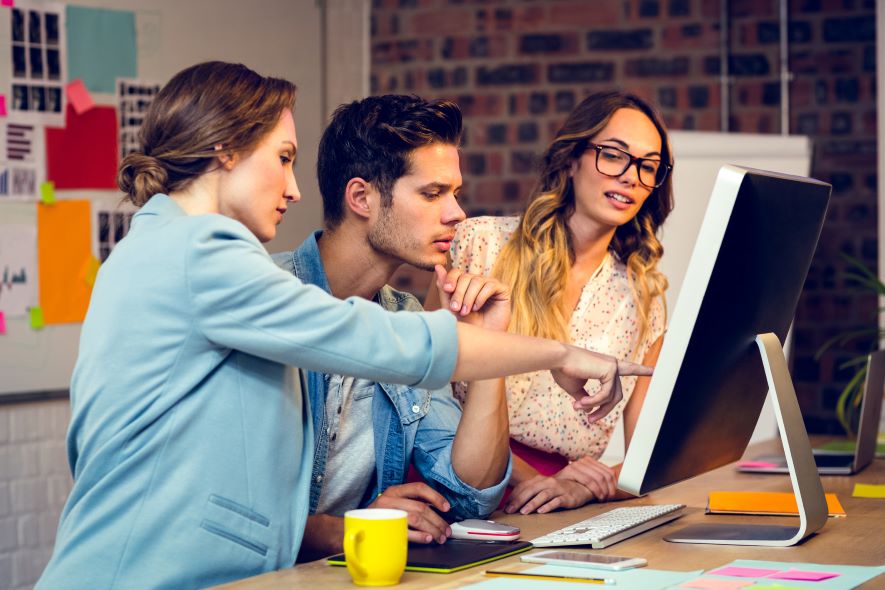 2. Indiegogo
Best for: Companies looking to raise more than $500
Fee structure: Free, prelaunch; 5% of funds raised; 2.9% + .30 per transaction
Noteworthy: Site allows users to launch a campaign with no selection process.
Indiegogo is another popular rewards-based crowdfunding platform where you provide investors with something tangible and non-monetary in exchange for their money. Open to anyone, it touts itself as "where early adopters and innovation seekers find lively, imaginative tech before it hits the mainstream." Its users are usually developing campaigns for tech innovations, creative works or community projects.
Indiegogo launches around 19,000 campaigns every month. Its backers have raised more than $1 billion for its crowdfunders since its inception in 2008. It provides significant support and guidance to users from idea to market. You have access to creative services and partnerships for:
Communications
Production
Retail
Distribution
The site offers two primary funding options: fixed and flexible. If you choose fixed funding and don't achieve your funding goal, all money gets returned to backers. If you meet your goal, you'll pay the platform 5% of the total and get your money within 15 days.
With flexible funding, you keep whatever you raise, regardless of whether you reach funding objectives. While you must raise a minimum of $500 with either crowdfunding type, you also have the option to keep raising funds after your campaign ends. You do this with its InDemand feature, and you're not required to set a new funding goal when you do.
Transaction and processing fees vary by country, so make sure you know yours before beginning.
3. GoFundMe
Best for: Charitable Causes
Fee structure: No platform fee for organizers, 1.9 to 2.9% +.30 per transaction fee
Noteworthy: Traditional business fundraisers have less success here.
Popular across social media for personal crowdfunding campaigns, GoFundMe can offer benefits for businesses, too. The organizer keeps all the money raised on the donation-based crowdfunding platform minus the transaction fees. Donors are asked to cover those transaction fees so the campaign receives its full donation amount, and many do.
The site's track record is exceptional. Since its 2010 founding, it's become one of the world's largest fundraising platforms. Organizers have raised $9 billion from over 120 million donations from users in 19 countries.
The campaigns that do best on this site are cause-related organizations and groups.
Non-profit organizations can raise funds through GoFundMe Charity, an enterprise-grade solution that charges no subscription fees.
While this isn't a common fundraising outlet for startups and businesses, business fundraisers to rescue enterprises have been popular on the site. Users who are a fit for this model will find support and guidance on the website. The personal stories surrounding each campaign can lead to a robust social media sharing experience. Like most fundraising sites, donors can share your campaign across the social web.
The platform allows users to withdraw funds at any time without affecting the progress meter on their campaign. It takes two to five days for the funds to be deposited into the bank account associated with the campaign. There's no time limit on how long you can conduct a campaign, but there are withdrawal timelines to prevent funds from getting returned to donors. The site doesn't charge a platform fee to individuals, businesses or charities using the site, but it does assess a transaction fee of 2.9% +.30 for each donation. Charities pay as low as 1.9% +.30 for each donation made to their organization, depending on the pricing model used.
5. Patreon
Best for: Creatives and Content Creators
Fee structure: Varies. 5 to 12% of monthly subscription earnings; 2.9% + $.30 per successful payment over $3, and 5% + $.10 for micropayments under $3
Noteworthy: Users make money one subscription at a time.
This platform is ideal for creatives and content creators who share content regularly with their fans. These include:
Visual artists
Musicians
Podcasters
Writers (bloggers, journalists, and novelists)
Gaming
Video content providers
Their fans pay either by monthly subscription or per creation. Creators can offer their subscribers exclusive content at higher subscription levels.
Since its inception in 2013, the company has paid out over $2 billion to its creators, thanks to its over 6 million monthly patrons. These content fans support their favorite artists with their financial contributions on the easy-to-use platform.
The site provides significant resources to help users build their subscriber base. There are starter kits for each category of content creator or creative. The site maintains a robust blog and creator community. It offers events, PatreonU, and an app directory. Patreon integrates with multiple apps and tools that help you run your business using the platform and make the experience more valuable to customers.
Fees on the site depend on what subscription levels users choose.
6. CircleUp
Best for: Enterprises worth at least $1 million with $200,000 in annual income.
Fee structure: Depends on how much and how the business borrows.
Noteworthy: Businesses must apply to be added to the platform.
If you're looking for equity financing or credit and you're in the consumer product space, this crowdfunding platform was created specifically for you. You can raise equity funding in exchange for a share of your enterprise or borrow funds to use as growth capital.
Since its founding in 2012, it has helped 256 companies raise $390 million. Only accredited investors with a net worth of at least $1 million and an annual income of at least $200,000 can connect with you on the site. But your business must apply and show annual revenue of at least $1 million to get listed on the platform. You can borrow up to $3 million against your company's assets. Businesses with assets of $1 million to $15 million in revenue can get growth equity of between $1 million and $10 million.
The site provides a platform for connecting with hundreds of experts, retailers and entrepreneurs that CircleUp has partnered up with. Those partnerships help founders listed on the platform grow their distribution and with day-to-day operations. The platform's clients are also supported by a community of other clients, who connect to learn and grow their businesses together.
More Success Tips for CrowdFunding
The sites above are some of the best available but don't stop here with your research. There are multiple other crowdfunding sites to consider based on your specific needs. For example, women-owned businesses can consider iFundWomen. LendingClub or Funding Circle may be for you if you need peer-to-peer lending but don't have a million-dollar business and bank financing isn't an option.
Select your crowdfunding platform focusing on your business type, not the popularity of the crowdfunding platform. Base your marketing strategy on the site you choose and commit to giving it the time it will take to succeed.
It can't be stressed enough to check the state laws that apply to crowdfunding for the type you choose. Also, research the tax requirements for crowdfunding for business. Learn more about crowding by talking to a crowdfunding lawyer before you start.
Looking for Small Business Financing? The Hartford has partnered with leading small business lenders to help business owners secure financing. Apply today for access to the capital you need from a lender you can trust.
Next Steps: Want to learn more? Sign up for the Small Biz Ahead newsletter to receive a weekly roundup of the latest tools, trends, and resources.