As you search for jobs, you may find yourself trying to determine what skill set you have that will make you money fast. If this is you, then look no further. The driving skills that you've perfected since your teen years can be used to make money as an Uber driver.
For instance, if you drive for 40 hours a week, you can make on average about $1000. However, this may vary based on location, how much you drive, and other expenses you need to pay. Even so, driving for Uber can offer you a fast money making opportunity that can fit your busiest schedule.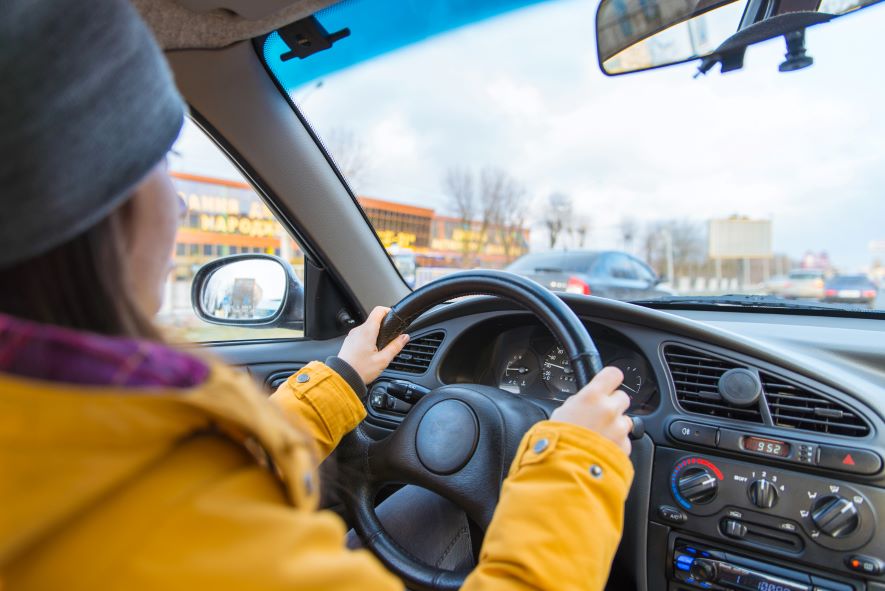 How Much Money Can You Earn Driving for Uber?
If you're asking yourself "How much do Uber drivers make?" or "Is it profitable to driver for Uber?" the answer is simple. Uber drivers can make as much money as they want. The amount you make all depends on the hours you choose. For example, 35% of Uber drivers work 12 to 19 hours a week. On top of this, Uber drivers make an average of $19 per hour. Therefore, say you worked 12 hours at $19 an hour. You'd take home $228 in just one week.
If you're looking for part time work, being an Uber driver may be a satisfying income for you. However, if you're looking for full time work, you can always up your total hours. In fact, if you work more hours, Uber will eventually pay you more money per hour.
Your hourly pay is based off of the fares customers pay you. Each passenger you pick up pays a fare for the ride. However, these fares are not the amount you are paid directly. Uber does take a small portion out of each fare's total.
The elements included in Uber's fares are:
A trip fare. This covers the length of the trip and how long it took to complete.
A booking fee. These are different depending on your geographical location and city. Booking fees are used to help cover Uber's safety, insurance, and other operational costs.
Tolls. The total amount paid in tolls is included into the fare for each trip.
Uber fees. This fee helps pay for technology and app development for Uber's drivers. These fees are not applied to toll costs. You will be paid fully for each toll you encounter.
As an Uber driver, you will also charge surge pricing during certain time periods. Surge pricing occurs when there is a high demand at a certain time period. This high demand causes prices to go up and customers either wait longer for a ride or give in and pay the surged price. To determine a surge price, you multiply a trip's fare by the surge multiplier.
However, don't stop there when calculating your profits. Your money making opportunity with Uber doesn't end with fares. You will also receive tips. Passengers can use the app to send you a tip directly.
Your overall net income from driving for Uber is up to you. Some Uber drivers have made up to $90,000 or more a year after working for many hours. Your annual salary is based on:
How many hours you drive
When you drive
Where you drive
What you receive for tips
What expenses you have to pay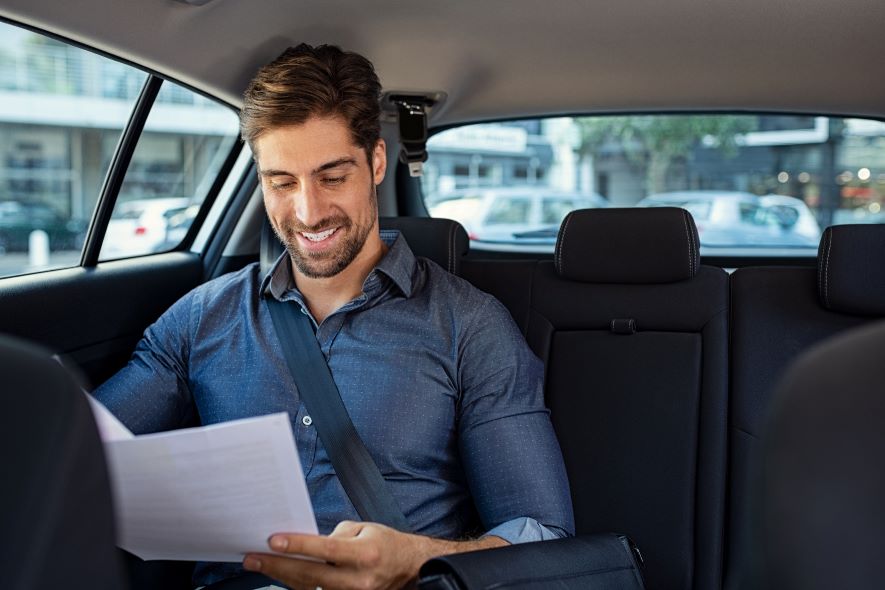 How Much Are Uber Driver Expenses?
We all know that maintaining, insuring and gassing up a car can be expensive. So, when you work for Uber, you may wonder how expenses like these are covered. To answer this question, they're covered by you. Uber drivers are expected to cover their own car expenses fully. These expenses commonly include:
Car lease payments. You can lease a car from Uber but are responsible for the fees. You can also drive your own car and are responsible for any fees that come with that ownership.
Insurance. Age, location, vehicle type, coupled with a variety of other factors determine what you pay for insurance. Uber does offer drivers a commercial insurance policy. This policy is $1 million of coverage per incident.
Tolls, license and permit fees. These are all paid by you. However, your passengers will find themselves paying a surcharge when you encounter tolls on the road.
Maintenance. All maintenance fees are your responsibility. The one exception is when a customer damages your car. Uber will reimburse you in this situation.
Gasoline. You will need to pay for your own gas as an Uber driver. Don't expect to be reimbursed.
These expenses all vary depending on the age of your car, mileage, amount of driving, and destinations you travel to. Also keep in mind that as an Uber driver you can claim a deduction for your vehicle expenses. There are two ways to claim this deduction.
Standard mileage rate. The IRS issues a standard mileage rate each year. For 2018, it is 54.5 cents per mile. If you drove 1,000 miles driving for Uber, your deduction would be $545.
Actual expense method. With this method, you track the actual cost of gas, repairs, car insurance, registration, licenses and depreciation or lease payments for the year, then multiply those expenses by the percentage of miles driven for business. For example, if your total automobile expenses were $5,000 in 2018 and you drove 10,000 miles for the year, 2,000 of which were for Uber, your deduction would be $1,000 (20% of $5,000).
You can also deduct business-related smartphone use, as well as water or snacks given to passengers. In addition, the cost of parking and tolls paid while driving for Uber can be deducted.
Recently, the Tax Cuts and Jobs Act created a special deduction for owners of pass-through businesses such as sole proprietorships, partnerships, LLCs and S corporations. If your Uber driving business qualifies, you may be able to deduct up to 20% of your business income from your taxes. There are several rules and thresholds to navigate, so talk to your tax advisor to determine how the pass-through deduction will apply to your situation.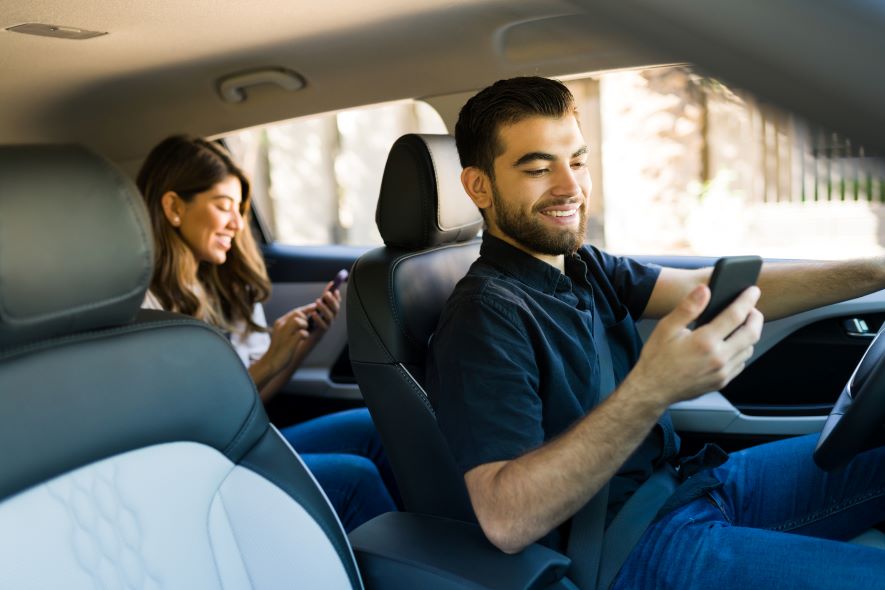 How Much Do You Make Working for Uber?
A national average of $19 an hour may sound promising, but you might want it broken down further. The amount you make depends on the city you're driving in, how often you drive, and your expenses. For example, according to a report from BuzzFeed News, drivers in Denver, Detroit, and Houston were found to earn less than $13.25 an hour after expenses. Taxes can cut into your pay further. A Washington Post evaluation of BuzzFeed's analysis and additional data and interviews found that a driver in Denver earning $13.25 per hour would bring home only $11.21 per hour after taxes.
How Often Does Uber Pay You?
As an Uber driver, you may have irregular hours but don't let that keep you from viewing the job as a stable income. Uber will provide you with a regular paycheck. As an Uber driver, you're paid weekly on a regular schedule.
Fares are deposited directly into your bank account. Uber's pay periods begin on Monday at 4 a.m. and end the following Monday at 3:59 a.m. Emails will be sent to you that link to your pay statement. Pay statements are also visible in your "partner dashboard,'" which you can google to find. Every Thursday, Uber will direct deposit your pay into your bank account. However, be sure to enter your bank information at vault.uber.com.
If this doesn't sound fast enough to you, there's another option. Uber offers instant pay to their drivers. This lets you transfer your pay whenever you need to. Instant pay can be used up to five times per day. However, you will need a debit card in order to access it. You can use your personal debit card for $.50 per cash out. Or you can also use an Uber debit card from GoBank for $0 per cash out. Each time you transfer money your weekly pay statement will say "instant payouts."
However, when considering instant pay, you will need to look into your bank's procedures. Certain banks will take a few business days to transfer your money. Some of these banks include:
H&R Block
First Citizens Bank
Amegy Bank of Texas
California Bank and Trust
First National Bank of Omaha
Webster Bank
Silicon Valley Bank
Northern Trust
Bank of New York Mellon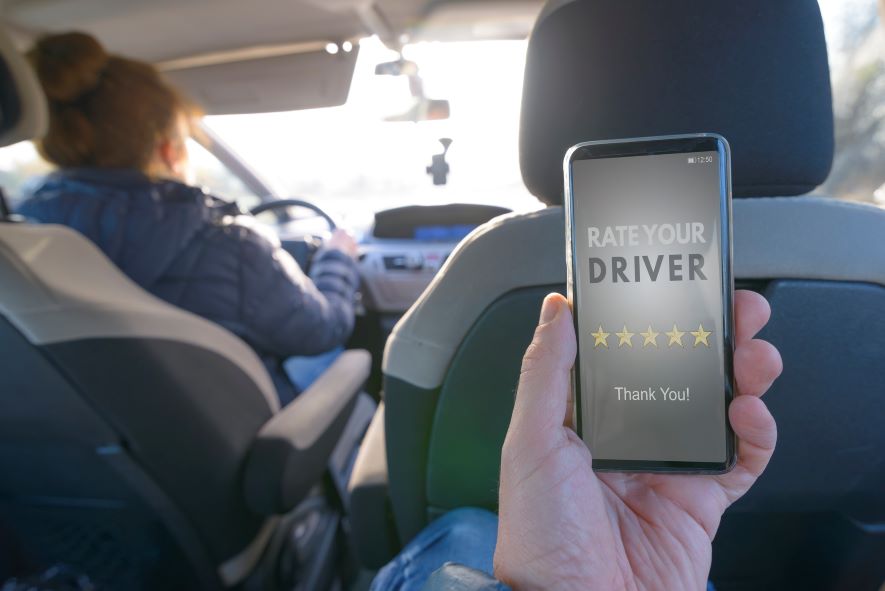 How Much Do Uber Eats Drivers Get Paid?
Driving for Uber Eats allows you to deliver food to customers from hundreds of different restaurants around the world while receiving around $6 to $7 for each delivery. These restaurants are aiming to provide even easier access to their products for customers.
Uber Eats pays you every time you drop off an order and will send you payments directly to your bank account every Thursday or Friday.
Trip fares for Uber Eats include:
A fee for pickup at a restaurant.
A drop off fee for each location.
The total distance traveled. This rate is calculated at a per-mile rate. This factor's in the total distance traveled from pickup to finish.
Uber Eats also has boost zones. These zones allow you to earn more than the total fare when you deliver during specific times and locations. The app shows an earnings boost on the live map when they are available. You then need to deliver in that area which will have a boost multiplier assigned.
To calculate the boost, you take your total delivery fare rate and multiply it by the boost multiplier.
The profits keep on flowing, when you then add on your tips to your delivery fare and boost. Customers can use in-app tipping for Uber Eats. This gets the money directly to you. Additionally, you may receive cash tips when dropping off your delivery.
You've been driving for years. Why not drive for other people and make some money in the process? All you have to do is download the Uber app to get started. From there you'll enjoy a flexible schedule, being your own boss, meeting new people, discovering new areas, regular paychecks, surge pricing and company discounts like reduced cell phone bills.
Possible drawbacks to consider as an Uber driver are:
Slow work periods
Being deactivated based on bad reviews
Increased car expenses due to maintenance
People not tipping you
However, despite these drawbacks, being an Uber driver can be an easy way to make money fast, use skills you already have, and work around your hectic schedule.
Next Steps: Want to get more tips on running your business? Sign up for the Small Biz Ahead newsletter to receive a weekly roundup of the latest tools, trends and resources.