Exciting development: You have a crackerjack idea for a new business, and you're ready to pursue it. Time to make sure you also have a crackerjack team to make it a success.
Most small business owners don't possess all the skills it takes to run every aspect of their business, and that's okay. Maybe you're a whiz with numbers who can handle all the finances, or you're a natural sales pro who wins over every potential customer. But chances are, you'll need help in other areas. That's where building a great team comes in.
We'll cover each player you might need so you can decide which roles to recruit.
The Complete Team for Your Small Business
Every business relies on several core functions for long-term success. These include:
Finance
Operations
Sales and marketing
Human resources
Technology
Small business owners must make sure each area is covered, ideally by someone with relevant skills who will take accountability.
Keep in mind that people can wear multiple hats, especially at first. You can also outsource to specialized experts. The key is to make sure anyone who manages consultants, vendors or freelancers is qualified to vet, hire and oversee them.
Here's a look at the key players your small business will need to run smoothly, whether you bring them on as full-time employees or part-time consultants.
1. Visionary leader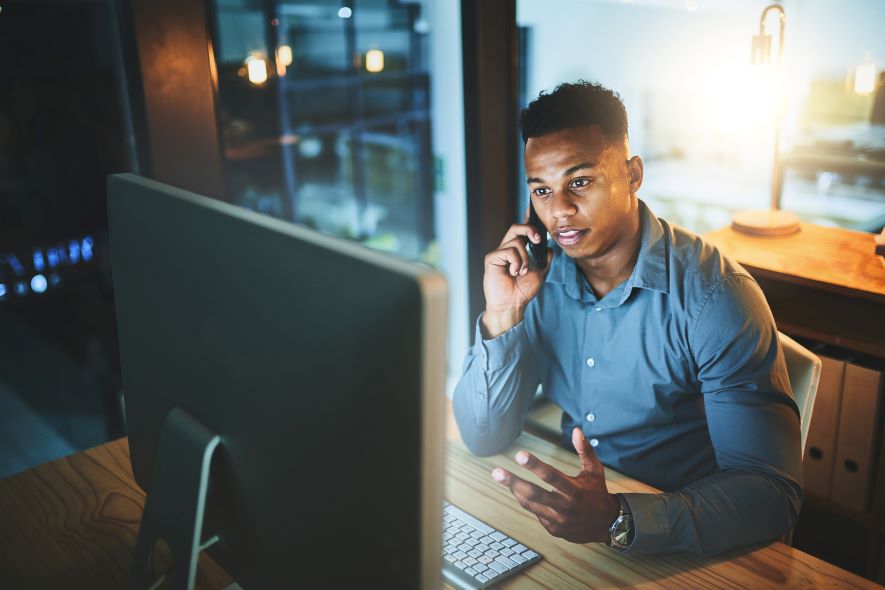 To develop and succeed, a new business needs a leader with a strategic vision for its future. As the founder of your small business, that's likely you. Your role as visionary is to identify the ultimate purpose, focus and future of your business. But it doesn't end there. You must also clearly communicate those messages to inspire and motivate others to carry out your plans. Leaders must develop a future-focused vision while also executing day-to-day operations to make it happen. Keep that in mind while considering potential business partners who can complement your skills.
2. Operations leader
For most businesses, operations encompasses developing, manufacturing and delivering products or services. This can include research and development, logistics, data management, order fulfillment and customer service. These functions are integral to your business, so your operational leader is best kept in house.
Many small business owners start out by handling operations themselves. But as you grow, this may not be sustainable. When recruiting an operations reader, look for an operationally-minded business partner or recruit an employee to lead the function. Search for someone with strong organizational skills and project management experience. The right person will enjoy solving problems and finding streamlined ways to get things done. Bonus points if they also consider how to scale operations as your business grows.
3. Finance leader
Small businesses need someone to plan for taxes, keep a watchful eye on cash flow and procure the right insurance coverage. At large enterprises, these roles roll up to a chief financial officer. While some small businesses can't afford a CFO's salary, they should at least use a qualified CPA to manage their accounting. Some choose to hire fractional CFOs who work with several clients. Other small business owners outsource their bookkeeping to independent CPAs or accounting firms. Eventually, you might hire an in-house accounting manager to oversee accounting and payroll, or a controller who can also provide financial reporting and help pursue financing if needed.
4. Human resources leader
Most small businesses launch without an in-house human resources leader, but that doesn't mean you should ignore HR. Typically, new small business owners take HR upon themselves, at least at first. But as you grow, the HR role (recruiting, hiring, reviewing performance, answering employee questions and mediating conflicts) will take up more and more of your time. Plus, HR includes important legal requirements that you shouldn't overlook. This is why many small business owners choose to engage with an HR consultant who knows the ins and outs of employers' regulatory responsibilities and can help ensure compliance. Eventually, you may hire an employee to oversee HR. Many small businesses employ someone capable of overseeing both finance and HR.
5. Marketing and sales leader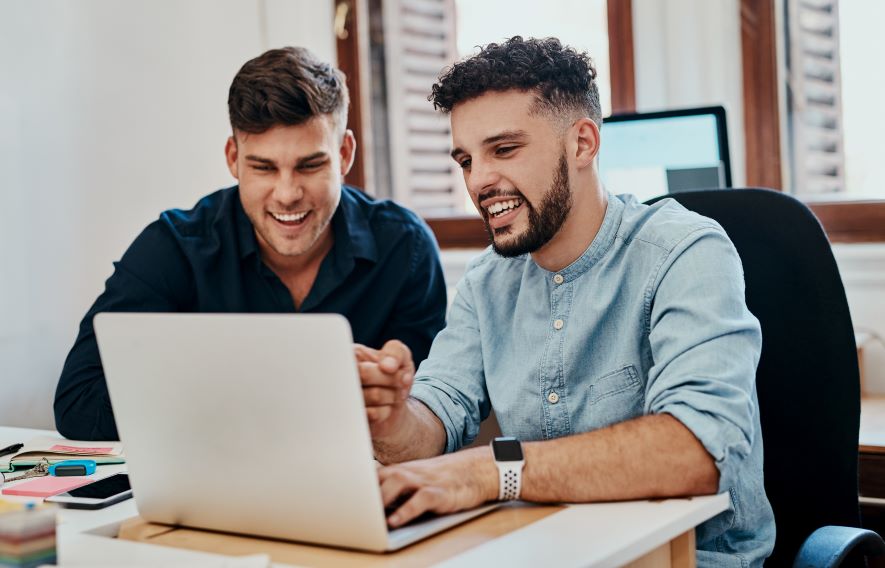 Even an outstanding product with an efficient operations team can flop if it lacks an effective marketing and sales strategy. Make sure someone on your team has the skills to understand your customers, find and engage with them, and make the sale. Even small business owners with a knack for selling often need help marketing their business. After all, marketing includes building and maintaining all digital properties (from your website to your social media channels), plus planning traditional and digital advertising, email marketing, events and more.
If you're not yet ready to hire an in-house marketing leader, consider hiring a full-service marketing agency or a marketing consultant. If you feel confident crafting your own marketing plan, you may not need high-level strategic help, but you might still want help with execution. In that case, consider hiring vendors or freelancers who can act on your strategy. Make sure whoever manages your vendors is savvy enough to ask for the right reports and analyze whether your marketing investments result in enough leads and sales to provide a good return on investment.
6. Technology leader
Technology can be a small business owner's best friend. From automated phone systems and secure mobile devices to software that streamlines accounting, and more, business technology helps us do more in less time—and with better results.
But testing, procuring, implementing, maintaining and troubleshooting various tech tools takes time and expertise. Technology can become frustrating and overwhelming, but don't be tempted to write it off. Plenty of small business owners work with technology consultants before they hire an in-house specialist. When the right person oversees our business technology, it can become one of your biggest advantages, launching you to the front of the pack.
As you form a team for your new small business, assign ownership of each core function to best serve your business's overall focus and structure. Different businesses do this in different ways. For instance, you may choose to house IT under your finance leader or include it within operations. Or perhaps you designate technology as its own independent function. Do what makes sense for your goals and for the team you have. Just make sure someone with the right expertise and experience is covering each core function of your business.
Next steps: Want more small business tips as you work toward your entrepreneurial goals? Sign up for the Small Biz Ahead newsletter today.