It can be a wonderful feeling knowing you have a great, go-to employee—someone who can perform an important part of your business as well as, or better than, you can. There is a particular sense of security and satisfaction; that is, until they quit, retire unexpectedly or depart in some other way.
Losing your best employee can be the worst.
It happened to Ashley Valencia, president of The Printer Depot, which she co-owns with her brother and company vice president, Kendall. Their Dallas-based business, which sells printers and printing parts, has been around since 1999 and has 25 employees, most of who work in their warehouse. Three employees work in the corporate office. Until recently, there were four.
"He was our webmaster," Valencia says. "Meaning, he ran our website for us and added product, kept up with the pricing, kept up with images, added keywords for SEO."
But one Wednesday morning, he didn't show up to work. Later that day, he called in to say he was sick. On Thursday, he texted to say he had quit to run his own business.
Valencia says that later she learned he was working for another company.
"It was all of a sudden," Valencia says, adding that she and Kendall had planned to invite him to become a partial owner of the business. "We thought he was all in … He was a great leader."
So what should a business owner do if a vital employee heads for the exit, leaving you in the lurch? How can you bounce back? There is no formula for this, obviously. To some extent, you're going to have to wing it. But as you do, consider taking the following approaches:
1. Meet with your current employees.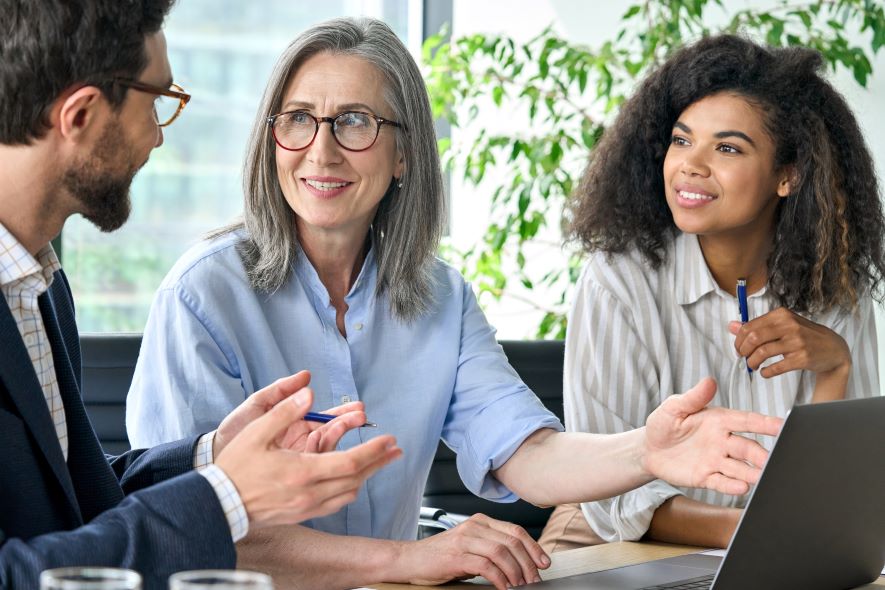 You may be stressing over the loss of your team member, and odds are the rest of the staff is concerned, too. They could be worried about working overtime, or that their hours won't increase but their workload will. They could also be worried about the survival of the business.
Mike Rodriguez, a business consultant who specializes in human resources, suggests quickly holding a meeting with your employees. You want to do three key things in this meeting, Rodriguez says:
Be honest about the situation. There's no need to let your employees see the fear in your eyes, but if things are going to be rough for a while, be honest about that.
Put everyone's mind at ease. "Let them feel that things are under control and that they are a key part of the team, not a victim of someone leaving."
Turn this setback into an opportunity for your employees. Maybe your next star employee is one of the employees who are still with you. This is your chance to give your employees a pep talk and encourage them to "step into their potential."
Moving forward, this is also a good time to make some changes in how you manage your team to ensure you're getting honest feedback from them, which will help you avoid having employees quit unexpectedly.
Believe it or not, it's often your best employees that need the most motivation. With a constant feedback loop from current employees, you'll be more in tune with the needs of your team. By soliciting their feedback, your employees will recognize that you respect them, and they may end up respecting you more.
2. Talk to your ex-employee.
If your departing employee has given you notice and is leaving amicably, you may want to try and lure your employee back by offering more money, suggests Barry Maher, a management and leadership consultant in Corona, California.
If your offer isn't accepted, "At least you've now worked out what the employee is worth to you and how much you can offer when looking for the best replacement possible," Maher says.
Obviously, if you have an employee who disappears on you in the way that Valencia's did, don't try rehiring him or her. Even if you are successful, you'll never really feel that you can trust that the employee won't disappear again, and you'll probably resent yourself for rewarding your disloyal employee with more money.
Whether you want your employee back or not, try to find out why he or she is leaving, Maher says. You want to know what caused your best employee to go, in case this is a scenario you can prevent in the future.
And, of course, conducting an exit interview is crucial. This is your chance to get a (mostly) unfiltered viewpoint from a member of your staff, so you can see what an insider thinks about how your business is operating.
Generally, experts say, you should keep emotions out of the interview. (In other words, stay away from office gossip, discussing other employees' performances and any personal issues.) You also should try to ask the same questions (i.e., "Why are you leaving the company?") of everyone in every exit interview, so you can eventually determine whether there's any pattern as to why your employees are leaving.
3. Talk to a former employee.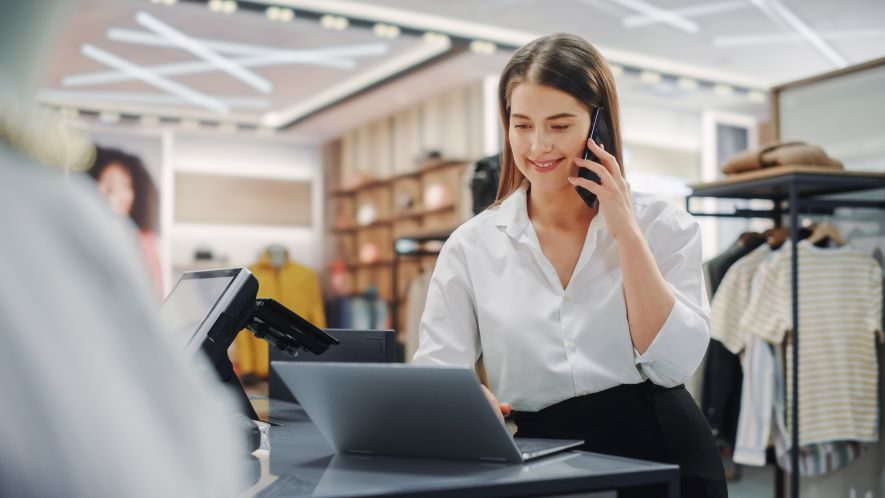 Do you have some excellent employees from your past who moved on? Maybe it would be worth reaching out. That's what Valencia did.
She panicked after the webmaster's initial text, of course, but only for a while. "Then I had the light bulb of calling a past employee who was in that position," she says.
The ex-staffer enthusiastically came into the office to help out—Valencia paid him for his time, of course—and he was able to help his former boss enough that she knew she could get by until she filled the webmaster position.
If you don't have a former employee who can help out, and if your current staff can't pick up all of the slack, you may want to outsource whatever your needs are, whether they're on the tech side or someone to handle paperwork. Try hiring a temp service to bring in someone to fill in while you look for a permanent replacement.
4. Don't rush hiring a new employee.
Adopt tactics that many big companies use when looking for the best talent, such as hiring a recruiter to look for someone to replace your best employee or make an offer to a star who works for a competitor.
Above all, be proactive and not reactive. The last thing you want to do is hire someone who turns out to be the opposite of your former best employee. Don't go too fast in searching for a replacement, cautions Rodriguez.
Valencia echoes that advice. "At first when I received the text that our employee had quit, I was upset, angry, then sad. I froze up and didn't respond," Valencia says. She cleared her mind with some yoga, and after a few hours, she started thinking of ways she could bounce back. At the time of this writing, Valencia has found one prospective employee at a job fair who she is planning to interview soon.
"The advice I would have is to breathe. It is what got me through the first couple of days," she says.
Losing your best employee can feel like a major setback, but you will bounce back. The trick is to do so without a hard landing.
Next Steps: Are you looking to manage your employees more effectively but don't have time to keep up with the latest research and trends in talent management? We've got you covered with the weekly Small Biz Ahead Newsletter. Sign up today and start receiving this weekly email chock full of the latest tools and resources to help you run a successful business.