What is strategic planning and why is it important? Strategic planning is a process for determining and aligning a business's vision with its goals and objectives, which includes the development of a strategic plan. Through research, discussion, and goal setting, the strategic planning process helps you and your employees understand the current status of your small business and where it's headed in the future.
Do you have a goal for your business? Do you want it to grow larger in the next year? Do you want to increase sales and expand your customer base? And, even if you do, do you know how your small business is going to accomplish these goals? It's okay if you don't. Doing some strategic planning can help put you in a better position to succeed.
While there are as many ways to do strategic planning as there are companies that engage in the process, the goals of many small businesses are pretty similar. These goals include:
Driving sales
Retaining and re-engaging customers
Building brand awareness
Through the strategic planning process, small business owners can identify goals like the ones above and develop actionable strategies to achieve them.
Increased Organizational Alignment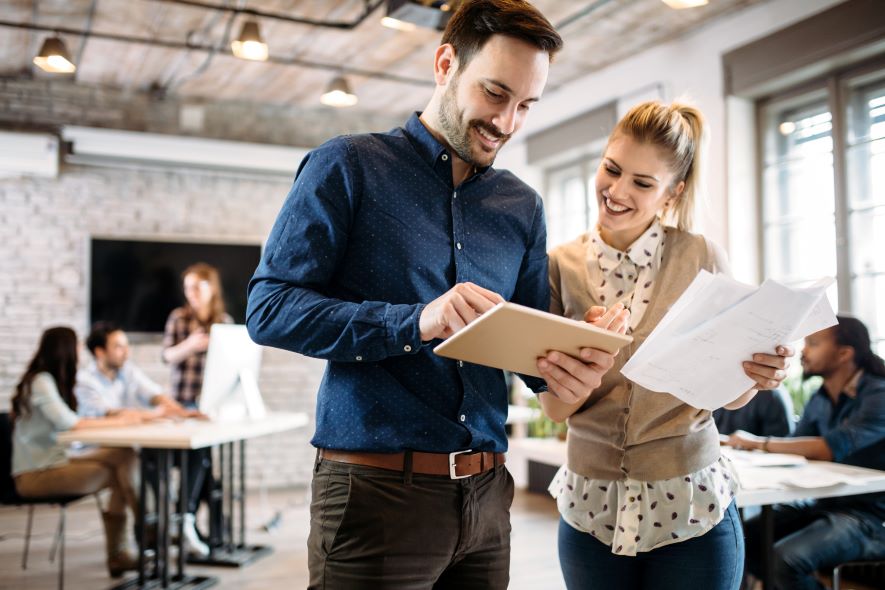 With a properly made strategic plan, everyone in your business can be on the same page. They understand the direction of the business and what the goals and objectives are. They also get to know the strengths and weaknesses of your small business, as well as the opportunities and threats posed in your specific industry.
Strategic planning is an opportunity for you and your employees to exchange ideas. While you can provide your employees with an interesting view of the business, they can share their own unique opinions.
Because everyone is involved in the strategic planning process, it creates a sense of accountability for your employees. They will know what you want to accomplish with the business and they'll focus and work toward achieving the identified goals.
When you're starting out with the strategic planning process, build a strategic planning team. Schedule a regular meeting with your employees to have discussions and brainstorm. You can keep an agenda to make sure discussions stay on track, but also be flexible and open-minded with the sessions.
Determining Your Small Business's Direction
One of the benefits of strategic planning is choosing the direction the business is going toward. This in turn allows you and your employees to focus on working toward achieving your specific small business goals.
When the direction of the company is spelled out in your strategic plan, everyone knows where you're going—and not just your employees, but also people outside of your company. The public, customers, clients, vendors, and investors will know how you want your business to move forward.
In your strategic planning meetings with your team, ask them questions about the business. Ask them what they think is working and what can be improved.
You also can speak to people outside of your company. Holding discussions with vendors and investors or analysts can shed additional light on your industry and competitors—and what changes may be coming down the road.
When you have gathered enough information, you can determine the best path to follow to help your business grow and succeed.
Setting Small Business Goals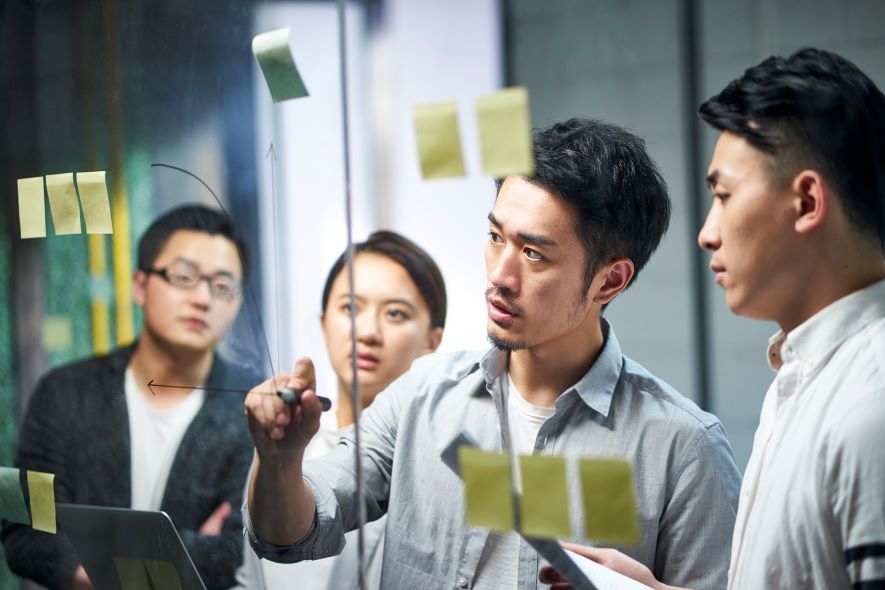 Strategic planning also gives you the opportunity to set meaningful, realistic, and measurable goals and objectives.
A measurable goal includes a timeline and specific quantity. For example, one of your goals for your business may be to have retained 60% of your customers at year-end.
Don't be afraid to have a mix of short-term and long-term goals and objectives. This allows people to see what you want the business to accomplish within a year, while also knowing what to work toward for the next two or three years.
Here are some examples of short- and long-term goals and objectives:
Improve internal communication by sending out a weekly newsletter throughout the coming year
Increase this year's revenue by 10%
Increase customer satisfaction by 25% over the next two years
When it comes to setting goals and objectives for your small business, it's important to be realistic. While everyone wants to see their business grow in the future, it may be unattainable to triple the size of your customer base within a year.
Evaluating Progress
The strategic planning process doesn't end when you create the first version of your strategic plan. In fact, an important part of the strategic planning process is to regularly review and evaluate your business's performance against the plan.
Evaluating your business's progress allows you to see if you and your employees are on track to accomplish your goals. It lets you see if there should be any additional changes made in the way your business operates to help accomplish the desired goals.
When you're creating your strategic plan, consider putting in a section about how often the document will be reviewed and evaluated. It also may help to identify someone in the business—whether it's you or another employee—who will be responsible for reviewing the strategic plan. Equally important is communicating with the rest of the business the current progress toward the goals and whether any changes were made to the strategic plan.
If you're in a fast-paced industry, such as technology, you may have to review your strategic plan on a more consistent basis, like quarterly. At a minimum, it's a good idea to evaluate your strategic plan once a year.
Helping Build a Competitive Advantage
When you're in the middle of strategic planning, you'll perform market research, which lets you examine the industry your business operates in. Looking at your industry and thinking about ways you can address challenges to your business puts you in a proactive position, which can offer a competitive advantage.
While you're strategic planning with your team, you'll look at whether there are any upcoming changes in the industry that can pose a threat to your company. And you'll look to see where there are opportunities for your small business to grow.
When you identify any threats or opportunities, you'll address them in your strategic plan. For example, say that—during the strategic planning process—you find out about a startup in the industry that may grow to become a competitor in the next two or three years. You can examine the startup now and see how you can update your products or services to better appeal to customers.
What's important is that strategic planning puts your business in a proactive position. You won't be making decisions with a reactive mentality, but rather you'll be in an anticipatory mindset. This gives you a competitive advantage and a better opportunity to grow and succeed.
For a small business owner, strategic planning helps you create a document that details the current status of the company and the direction you want to take it in. It's a process that helps your employees understand what the goals and objectives are and that contributes to the growth and success of your small business.
You'll conduct market research to identify any challenges or opportunities for your business in the future. You'll brainstorm with your employees on ways to address the possible issues and areas to grow. And you'll set meaningful, measurable goals and objectives that help keep your business on the direction you've set.
The strategic planning process takes time, but both the process and the outcomes are valuable. You may already have goals for your business—strategic planning helps you and your employees develop a way to achieve them.
Have you created a strategic plan for your small business? Has it helped you stay on track? Let us know in the comments.