Consumer fraud rose by 70% in 2021, so it's no wonder many customers are wary of new businesses.
Many blame the pandemic for the uptick in fraud: Consumer spending rose while most businesses battled a labor shortage that kept them from meeting demand. This created a perfect storm for inexperienced, unqualified people to open new businesses—and for con artists and scammers.

Stories of consumers getting cheated by shady businesses run rampant. Some people even placed large down payments on projects only to have contractors disappear with their money. Thanks to these stories, many consumers remain wary—especially of new businesses that don't yet have a track record of credibility.
9 Ways to Show Customers They Can Depend on Your Small Business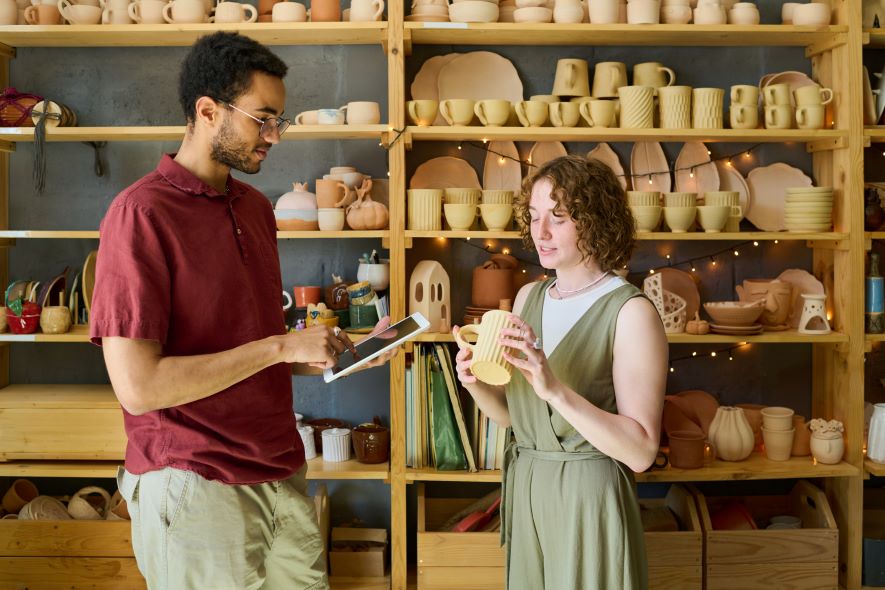 What can a new small business owner do to assuage customers' fears? There are several steps you can take to create trust while building your business's reputation.
1. Register your business in your state.
Not only is this the above-board way to form a business, but it also allows customers to locate your business in a state database. Forming a business with a recognizable structure—such as a limited liability company (LLC), displayed as part of your name—can also validate your business to potential customers.
2. Claim your free Google Business Profile.
This puts you on the map—literally (hello, Google Maps). By claiming your profile, you'll have more control over your business presence on Google. While you're at it, get accredited by the Better Business Bureau and claim your business profiles on sites like Yelp, Angi, Glassdoor and other search-friendly review sites.
3. Display consistent visual branding across channels.
Use a consistent logo, color palette and contact information across your small business website, online profiles, business cards, and other channels and marketing materials. This shows an attention to detail that fly-by-night business owners likely won't have. It also gives cautious customers a chance to visit and inspect various sources to validate your authenticity and feel comfortable with your business.
4. Feature your licenses, accreditations and industry memberships in a prominent location on all marketing materials.
If your field requires it, get licensed, bonded and insured, and make sure customers know they are protected when they do business with you. If you have accreditations, certificates or industry association memberships, display that information on your website's footer and About Us page and across your social media and business review profiles.
5. Offer a real way to contact your business.
On every customer-facing channel, from your website and social media profiles to your brochures and business cards, offer customers a consistent way to contact your business.
Display a physical address and an email or phone number. Providing a reliable contact shows customers there are real people they can trust and connect with. If they're still skeptical, they can also use your address to verify your business.
6. Ask for and respond to customer reviews.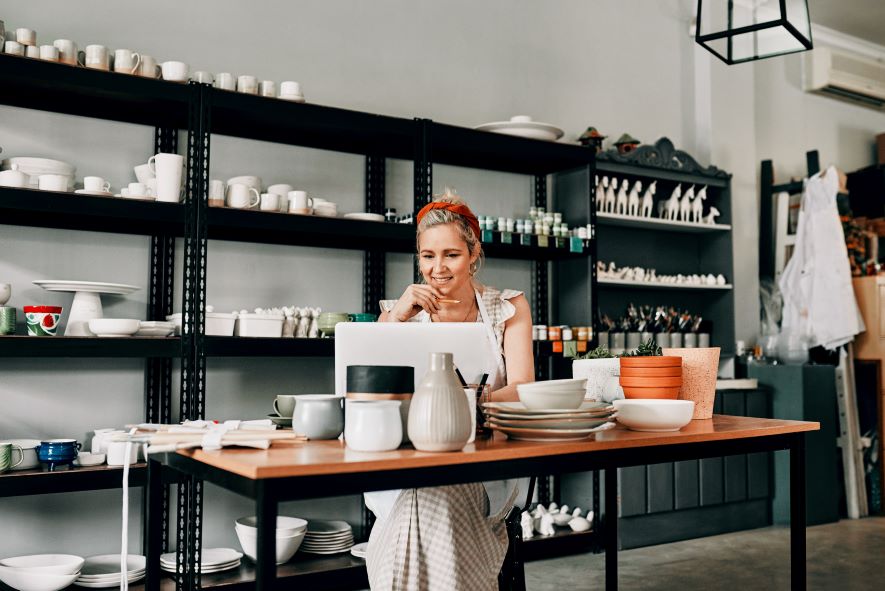 Many customers read online reviews before hiring or purchasing from a business. In fact, nearly half of people who read reviews trust them as much as they value a personal recommendation from family or friends. The more reviews you have, the better.
So, start asking customers to review your business. Make it easy by including QR codes that link to your online profiles on invoices, or use customer review software that automates the process of requesting reviews via email or text message.
Whatever you do, don't use pressure-based tactics or incentivize false 5-star reviews. Authenticity matters, and hundreds of glowing reviews can start to look fishy. In fact, research shows that customers are more likely to trust a business with an average 4.7-star rating than a perfect 5-star rating. Ask customers for honest feedback that can both bolster your business and help you improve it.
7. Maintain an active presence on social media.
Don't throw up a skeletal profile that you never update. A dummy page makes your business look fake or closed, and it could frustrate customers who want to reach you.
If a customer contacts you on social media, they expect a response. Plus, posting interesting news and helpful how-tos, thanking customers and sharing case studies educates potential customers and allows current customers to engage with you.
8. Respond to customers online and at the personal level.
When customers leave online reviews, take the opportunity to publicly respond. Responding to reviews strengthens your authenticity and can showcase your good customer service. In some cases, you can even win over customers by responding well to negative reviews.
When it comes to communication with individual customers, answer and return calls, emails and texts in a timely manner. Being responsive builds trust and can help generate positive reviews that reinforce your business's good reputation.
9. Be personal; share your story.
Consider using the About Us page on your website to share some of your background, including why you started your business along with your philosophy and mission. This helps customers relate to you and may endear them to work with your company. As you grow, you may want to add an Our Team page so customers can get familiar with everyone's names and faces.
While it takes some time to build credibility for any business, these steps will help you along the way. As you make an effort to earn the trust of your early customers, you may find that they can help you build credibility over time as your customer base grows.
As a small business owner, you're making important decisions every day. For more tips and advice to help you learn and grow as a small business owner, subscribe to the Small Biz Ahead weekly e-newsletter.