It's a big decision to start a new business. And if you've never started a business before, the startup process can feel overwhelming.
In this guide, we'll take you through everything you need to know about starting your own business so you can move forward confidently on your entrepreneurial journey.
1. Find Your Big Idea
Many entrepreneurs launch businesses because they have a big idea that's grabbed hold of them and just won't let go. Still solidifying your business idea? Here's how to find the right idea for your startup.
Brainstorm an initial list of ideas. Try the following to get your creative juices flowing:
Ask yourself questions. When it comes to idea generation, asking questions can be a good way to prompt your creativity. For example, what are your hobbies? What are your areas of expertise? What products do you like using? Is there a service you know you'd use, if only it existed?
Look through lists of business ideas. Get inspired by searching for business ideas online, or check out our lists of top startup business ideas and home business ideas. You may not find the perfect idea in these lists, but they may provide a starting point for generating more ideas.
Explore online forums. These days, there's an online forum for just about any interest. Reddit, for example, is one place to find active, online communities. Scroll through recent posts on your forum of choice to see what problems people are trying to solve. Issues in need of solutions often lead the way to viable business ideas.
Narrow your list. Start by eliminating any impractical or off-the-cuff ideas that might be fun but are clearly not right for you. For example, if you want to start an online business, becoming a pet groomer probably won't be a good fit, even though you love animals.
Once you've narrowed your list to either one solid business idea or a handful of possibilities, it's time to see how viable your business ideas are.
2. Do the Research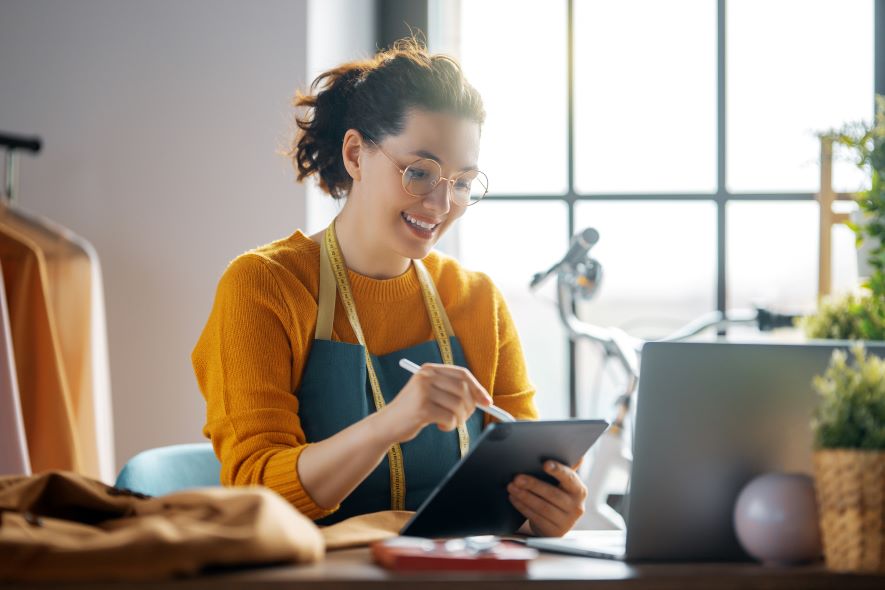 Even the most brilliant-seeming idea won't be enough to sustain a successful business if there's no market for your offering. That's why market research is a step you can't afford to skip.
Small business market research can involve several elements. In the startup phase, your primary research focus will be determining the viability of your business idea: Does your business fill a need? Are you providing a solution that people are willing to spend money on?
Here are a few ways to determine if your idea is workable:
Conduct keyword research. You can use free keyword research tools to see how often people search for keywords related to your business idea. Google, for example, offers its free Keyword Planner, and several SEO companies, such as Moz, Semrush and Ahrefs, provide free versions of their keyword tools.
Explore search results. Search results are another good way to see whether there's demand for your new business idea. Paid search results, in particular, suggest there's a market that other businesses are already trying to reach.
Check out the competition. Unless you're working with a truly unique business idea, a lack of competition likely means there's no market for the need you're addressing. On the other hand, too much competition means you could have a more difficult time standing out from the crowd.
3. Write Your Business Plan
Crafting a business plan is well worth the time investment. In addition to providing a roadmap for your business's goals and objectives, investors and bankers often want to see your business plan when evaluating your applications for funding. Your business plan also forms the foundation for all your future strategic plans.
Every business plan is different, but a business plan will typically contain the following sections:
Executive summary
Company details
Products/services description
Market analysis and strategy
Organization and management
Financial plan
You can also check out our business plan template or SCORE's business plan template for startups for extra guidance.
4. Choose Your Business Structure
Choosing a business structure for your new business is an important decision that will affect many aspects of your business operations. These are some common business structures:
Sole proprietorships. Sole proprietorships are the simplest way to start a business. They have very few registration or annual reporting requirements, making them the most affordable type of business structure to start and maintain. One disadvantage of a sole proprietorship is unlimited liability. This means sole proprietors are on the hook personally for their business's debts or if someone sues the business.
Partnerships. While partnerships aren't as simple to form as sole proprietorships, they also don't have as many legal requirements as other, more formal, types of business structures. In a partnership, you share the business's profits and losses with your partner(s) according to the terms of your partnership agreement. And like a sole proprietorship, a drawback is unlimited liability: Partners are jointly liable for the business's debts and for any legal actions brought against the business.
Limited liability companies (LLCs). LLCs are state-created legal entities that offer a number of unique advantages over other forms of business structures. Like corporations, LLCs provide its owners (called members) with limited liability, so you can protect your personal assets from your business's liabilities. But while an LLC is less costly to set up than a corporation, it's more expensive than sole proprietorships and partnerships because it has more stringent regulatory requirements.
C corporation (C corp). Compared to other forms of business structure, C corps are more costly to set up and maintain because they're subject to more rules and regulations. For example, in addition to registration and annual filing requirements, a C corp needs to pass bylaws and elect a board of directors. There are advantages, though. Because a C corp is regarded as a separate legal entity, it provides limited liability. Its share structure also makes the transfer of ownership relatively easy.
S corporation (S corp). An S corp is a C corp that has elected to be taxed as a pass-through entity under Subchapter S of the Internal Revenue Code. Rather than paying corporate income tax, an S corp can pass through its profits and losses to its shareholders, who then report these amounts on their tax returns. To qualify for the S corp election, a corporation must meet specific requirements set out by the IRS.
5. Make It Legal
Once you've decided on a business structure, it's time to make it all legal by completing some or all of the steps below:
Formal registration. Depending on your choice of business structure, you may have to file paperwork to register your business with your state. Registration requirements vary from state to state, so check your state's rules and regulations to see what the process entails for your situation.
DBA. If you want to run your business under a name that's different from the business's legal name, you may need to register a "Doing Business As" title (DBA). Again, the requirements will vary depending on your state.
Tax numbers. You will need to obtain an Employer Identification Number or EIN (also known as a Federal Tax Identification Number) if you answer "yes" to any of the questions on this IRS page. However, even if you aren't required to have an EIN, there are several advantages to applying for one. For example, most banks require businesses to have an EIN in order to open a business bank account. Check your state's tax regulations, too, to see if you need to obtain a state tax number.
Licenses and permits. Depending on your business and where you're located, you may need to obtain licenses or permits. The U.S. Small Business Administration provides a handy list of federal licenses and permits along with contact information for the issuing agencies. You will also need to check state and municipal license and permit requirements for your area.
6. Limit Your Risk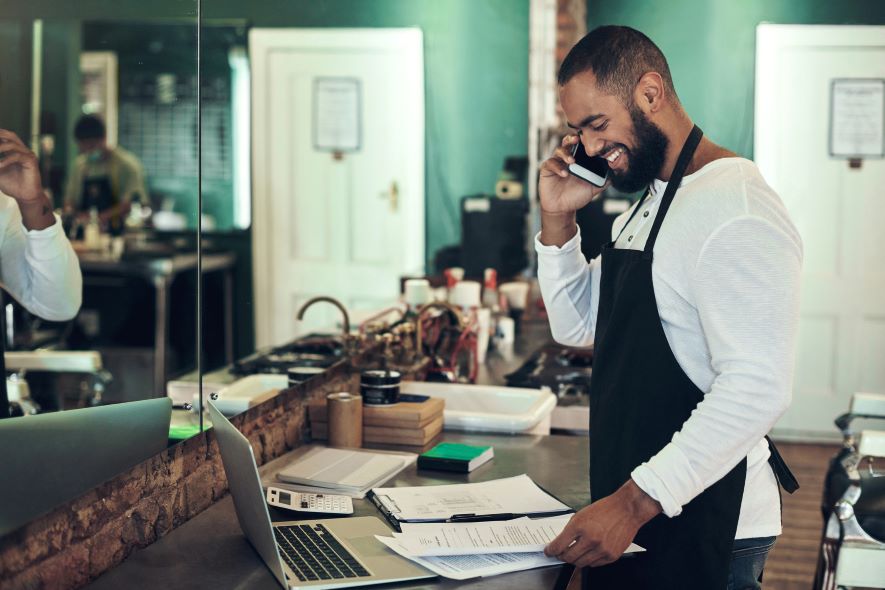 No one likes to think about all the potential risks that come with running a small business, such as lawsuits, theft or fire damage. But the reality is, these risks exist. Which means obtaining business or commercial insurance should be a priority for your new business.
Although an LLC or a corporation offers limited liability protection, if disaster strikes, your business's assets will be at risk even if your personal assets aren't. Business insurance gives you peace of mind by providing coverage for the unexpected. Additionally, many states require small businesses to carry insurance coverage.
It can be difficult to determine exactly what kind of insurance you need. These are some of the most popular types of business insurance:
General liability insurance. General liability insurance helps cover the costs of liability claims against your business, including the following types of damage claims:
Bodily injury
Property damage
False advertising
Professional liability insurance. If you provide professional services, you'll likely need professional liability insurance (also known as errors and omissions insurance). This provides coverage for claims filed against your business for liabilities related to the services you provided, such as inaccurate advice or negligence.
Business property insurance. With business property insurance, you'll get coverage for damage to your business property due to events such as fire or theft, whether you own the property or rent it.
7. Let's Talk Money
As the saying goes, it takes money to make money. Here's how to lay a solid financial foundation for your new business:
Banking. Nothing says credibility like a business bank account. Even if you're operating your new business as a sole proprietor, it makes good business sense to use a business bank account to separate your business's assets from your own.
Funding. Remember the business plan you prepared earlier? If you're in need of financing, now's the time to make copies for your banker or potential investors. Even family and friends who expressed interest in funding your new startup will find your business plan helpful.
Budgeting. You may not think you need a budget yet, since your business is new. But creating a preliminary budget based on projected revenues and estimated costs can help you avoid costly mistakes during your first few months of operation.
8. Market Your New Biz
"Always be marketing" is a good mantra when it comes to running a business, and there's no better time to begin marketing your business than during the startup phase. Getting the word out during this crucial time will help attract the customers or clients you need to sustain your initial months of operation.
Consider marketing across multiple channels:
Small business website. Even if you're running a neighborhood business, you'll need a business website. Customers expect businesses today to have an online presence where they can check in on hours of operation, the latest deals and other updates.
Social media marketing. Chances are, a percentage of your target market hangs out on at least one social media platform. Social media marketing can be a low-cost way to market your new business effectively.
Print marketing. Our lives have gone digital, but that doesn't mean print marketing has gone the way of the dinosaurs. For local businesses, traditional marketing materials, such as flyers, brochures and business cards, can be a cost-effective way to get more people through the door.
9. Assemble Your Tech Toolkit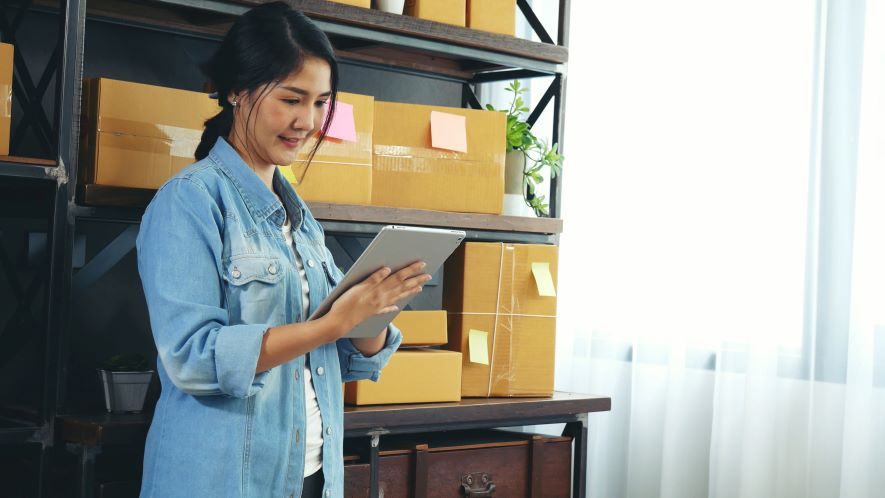 With the vast array of small business tech on the market, you might be tempted by all the apps and software that claim to streamline and automate your business operations. Here are some considerations when deciding what kind of tech you actually need:
Computer hardware. In addition to a desktop or laptop computer, you might also need accessories such as a mouse, keyboard or monitor.
Point-of-sale (POS) system. Running your business from a physical storefront? You'll need a good POS system. Today's POS systems do more than just ring up sales: Many systems offer a multitude of additional features, such as inventory management and sales analytics.
Ecommerce. Whether your new business is online-only or you're maintaining an online storefront alongside a physical location, an efficient ecommerce platform is important for ensuring smooth, secure transactions.
Software. While some software is industry-specific, the following software and apps are useful for all business owners:
Project management apps
Communications software
Remote or mobile work apps
10. Grow Your Business
Launching your new business is just the beginning of your entrepreneurial journey. Once you're up and running, check out these tips to help fuel the growth of your small business:
Cash flow management. Good cash flow management is essential to the financial health of any business. Without adequate cash flow, you'll find yourself struggling to pay your monthly expenses.
Business action plan. Creating a 12-month action plan will give you a step-by-step roadmap to meet the goals and objectives you've set out in your business plan and weather any potential financial calamities.

Mentorship. According to a recent American Express Business Blueprint survey, 92% of small business owners said mentors are important for both the growth and the survival of their business. A business mentor can provide you with experience-backed wisdom as you face challenges over your first few years of operating your business.
Starting a business can be an exciting—and daunting—experience. Taking the steps to get your business started properly will give you a solid foundation for entrepreneurial success.
Ready to set up your business? Incfile has helped over 1,000,000 businesses launch since 2004. Learn how to get started by visiting Incfile's website today.
Next Steps: Want to learn more about running a small business? Sign up for the Small Biz Ahead newsletter to receive a weekly roundup of the latest tools, trends and resources.