In today's uncertain economic times, you may be considering cutting your small business's marketing budget. But when sales are down and costs are rising, marketing can be essential to small business survival.
The good news is that in today's digital age, you can maintain a strong marketing effort—even if you have fewer marketing dollars to work with.
In this guide, we'll explain how to implement nine low-cost marketing tactics across your social media platforms, your business website and email.
Social Media
If it feels like most of the world is on social media, that's because it is: 93.4% of total global Internet users are social media users. So if you're running a small business, a large portion of your market is likely active on social media.
While you can spend money on social media ads to reach your target audience, you don't need a big marketing budget to successfully promote your business on social media.
1. Create social media marketing videos.
Before social media, small businesses usually didn't have the kind of marketing budget necessary for producing videos. But social media platforms have leveled the playing field. Today, it's easy to jump into social media video marketing on a shoestring budget.
Here are a few ways to get started.
Choose your social media platform. You want to be where your ideal client or customer spends the most time. Here are some ways to determine which social media platform will work best for you:
Check the social media profiles of your main competitors. If they have more than one profile, where are they placing the most effort?
Experiment on a few platforms and see where you get the most engagement.
Ask your existing customers. Even a quick, informal poll conducted in-store or via email can help point you in the right direction.
Brainstorm video marketing ideas. Consistency is important when posting to social media, and it's easier to stay consistent if you have a list of video ideas to work from. Not sure where to start? Spend some time on your target platform to get a feel for the videos that engage your customers.
Explore free or low-cost video marketing tools. Your smartphone camera is a great tool for getting started with video marketing. But there's also a wide range of apps that can make video creation much easier. For example, you can dive into animated videos using a tool like Wideo, while Canva offers a huge library of both free and paid video templates that you can personalize.
2. Grow your Google Business Profile reviews.
A Google Business Profile (GBP), formerly known as Google My Business, helps your business come up in local search results. Once a potential customer lands on your GBP, you want to keep them engaged.
One key area to focus on: Your reviews section. More than 63% of customers say they check Google reviews before visiting a business. But you don't have to sit and wait for customers to add their reviews. Implement a Google reviews growth plan, and start asking for reviews:
Add a QR code to all your print materials. With sites like QR Code Generator, you can quickly create a QR code that brings customers to your GBP page to leave a review.
Post a QR code in-store. Display your QR code on a sign asking customers to leave a Google review.
Include a request for reviews in your emails. Sending out a promotional email or a newsletter? Make sure to include a link to your GBP page and ask your customers to leave a review.
3. Go interactive with a livestream on YouTube Live.
Livestreaming is a method of broadcasting a video while recording it, so everything happens in real time. And with over 2 billion users logging in each month, livestreaming on YouTube Live offers an incredible opportunity to expand your business's reach.
Here are some tips to get started on YouTube Live:
Create and verify your YouTube channel. If you don't already have a YouTube channel, you'll need to create one and verify it.
Brainstorm ideas for your livestreams. A brainstorming session will help you come up with ideas that are tailored to your audience. For example, the real-time chat tools available through livestreaming could enable you to stream live Q&A sessions with customers.
Choose how you want to livestream. There are three main ways to livestream on YouTube Live: You can stream via webcam, on your mobile device or by using an encoder. Choose the method that works the best for you. If you're livestreaming a day-in-the-life or behind-the-scenes video, for example, creating livestreaming from your phone might be a good choice.
Website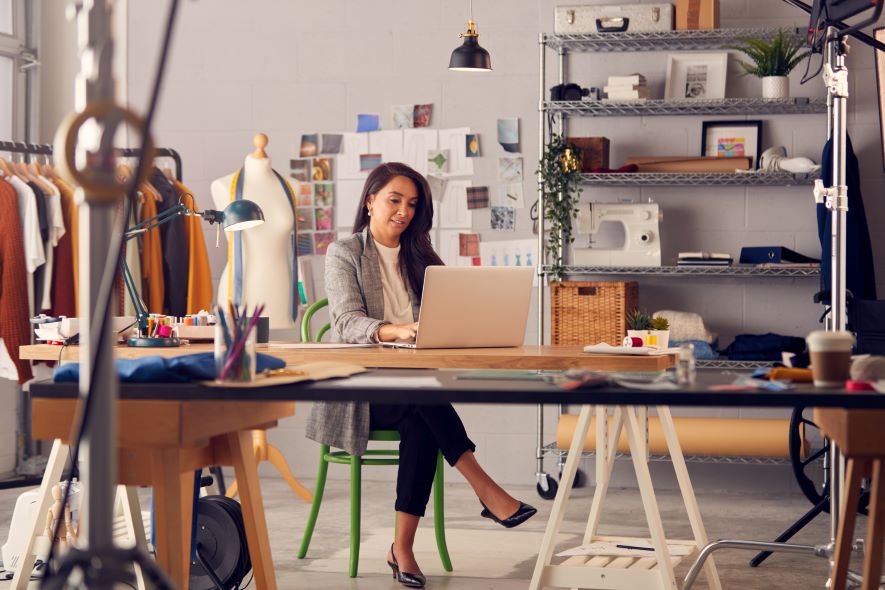 Your company website is an important piece of online real estate, but simply having a website doesn't mean you'll attract visitors—after all, there's lots of online content competing for your customers' time and attention. Here are a few ways to increase traffic to your site.
4. Implement SEO techniques.
Search engine optimization (SEO) entails optimizing your website so it appears higher in search results for specific keywords. While technical SEO typically requires help from an expert to enhance your site's infrastructure, you can tackle on-site SEO yourself by sprucing up your site's content:
Ensure you're publishing quality content. Google recently announced its helpful content update, which is a strong signal that the search giant prioritizes quality content at the top of its search results. This means your content needs to speak to humans first. Keywords continue to be important for search rankings, but when you write helpful content that meets your visitors' needs, you'll usually find that your content naturally includes the keywords you want to target.
Make your site mobile-friendly. More people than ever before are browsing from their mobile devices, which means your website needs to function just as well on small screens as it does on laptops. For more tips, check out these 10 tips to make your site mobile-friendly.
Add internal links. Incorporating an abundance of internal links on each of your pages to other content on your site is a good SEO practice. It helps you keep visitors on your site, and Google uses the length of time a visitor stays on your site as one indicator of how helpful or useful your site is.
5. Get mentioned on other sites.
One of the best ways to build brand awareness for your small business is by being featured on other sites. And as a bonus, backlinks—links from external sites back to your website—can bolster your site's SEO and give you a boost in Google's algorithm.
Here's how to make your own luck and start getting mentions and links from external sites:
Position yourself as an expert. You've got expertise in your area of business. Draw on this expertise by creating thought leadership content for your site and promoting it through your social media channels.
Thought leadership content can also capture the attention of other business owners in your industry. If other sites refer to your content in their own blog posts, it can help you build brand awareness while racking up external links to enhance your SEO.
Get press mentions. Find opportunities to share your expertise in news articles. Look into online services that connect journalists to experts for interviews. Sites such as HARO (Help a Reporter Out) and Qwoted let you pitch your expertise to journalists in search of expert sources.
Submit guest posts on other sites. Many sites publish guest posts written by experts in other areas. If you have an idea for an article or post that would be suitable for a complementary industry or niche, search for sites that are open to guest posts.
For example, if you run a bakery and you have an idea for a blog that would suit a hospitality site, you could reach out to hospitality businesses in your area to see if they'd be interested in a guest post. You could also search for "submit a guest post" hospitality on Google to find potential sites for your post (be sure to keep the quotation marks around the phrase "submit a guest post" to get the most relevant results).
6. Start a company blog.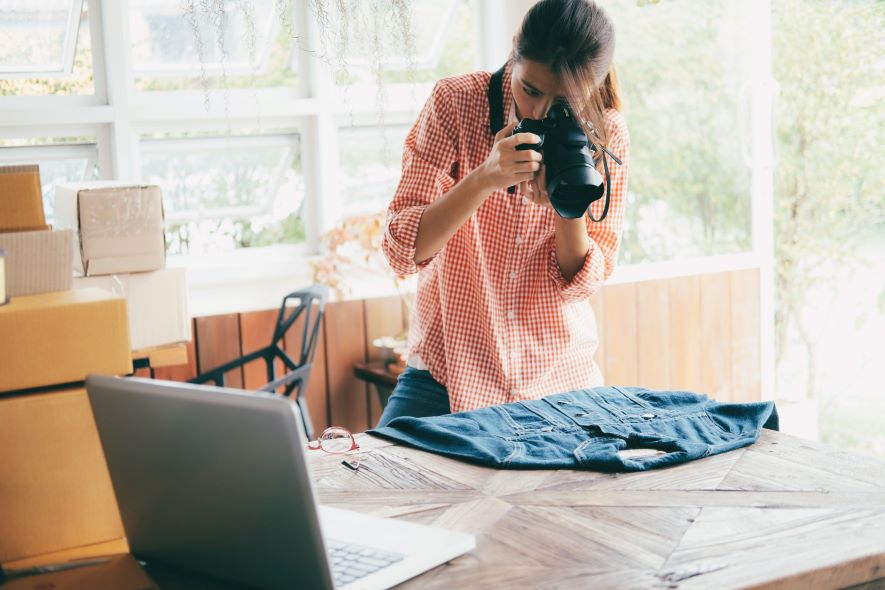 These days, blogging often goes by other names. You might call your company blog a resource section or an article hub, for example. But no matter what you call it, the key to blogging is to post a steady stream of new content. Search engines like Google love fresh content, which means every post you publish can boost your site's SEO.
Check your website's blogging capabilities. If you already have a business website, chances are the technical part of starting a blog will be easy. Most of the popular website platforms also offer blogging tools.
For example, if you're running your site using Wix, you can easily add a blog from your Wix editor. If you're using WordPress for your site, many web hosts offer one-click installation to easily add another installation of WordPress if you want to set up a blog on its own site or subdomain.
Decide on your content approach. A business blog doesn't have to be all about company news or updates. Keep people interested by mixing things up. For example, you could invite customers to virtual tours of your business by sharing behind-the-scenes posts. You could also repurpose your social media videos by sharing them in blog posts with additional commentary.
Create a content calendar. A blog without continuous content runs the risk of looking abandoned, which could deter potential customers. Once you know your content approach, brainstorm topics for a month or more worth of posts. You can manage and schedule content using a free content calendar template.
Email
Marketers everywhere are finding the value in their email lists. Your email list gives you instant access to a group of people who have already shown interest in your products or services.
7. Grow your email list.
Growing a successful email list isn't just about numbers—it's also about engagement. You want subscribers who are actually interested in what your business offers. A list of 100,000 people who don't want to buy from you is less valuable than a list of 1,000 who are interested in your products or services.
Here are some ways to actively grow your email list:
Feature your email subscription form prominently on your site. Make sure it's easy for site visitors to subscribe to emails. You can add a small form to your site's sidebar, so it shows up on every page, or include a highly visible link on your navigation bar.
Ask existing customers to subscribe. Your existing customers are ideal subscribers for your email list. Ask them to subscribe by including a link (or a QR code) to your newsletter signup form on receipts, invoices and in purchase confirmation emails.
Offer visitors an incentive for subscribing. Whether it's a first-time-user's discount code, a lead magnet such as a PDF guide or checklist, or anything else that appeals to your customers, create an incentive for people to sign up for your email list.
8. Start an email newsletter.
Newsletters are increasingly popular, and they can also be a cost-effective marketing tool.
An email newsletter can help you create an audience of readers who are eager to read your content. Your newsletter might not drive sales like a promotional email, but each issue keeps you top-of-mind for your customers.
Decide what your newsletter will cover. People subscribe to newsletters for specific reasons. For example, they might want to receive recipes and product updates from a local bakery, or repair tips from a plumbing store. While you should keep your newsletter topic relevant to your business, there's room for a creative approach that sets you apart from the competition.
Choose an email service. If you're already using an email service provider, check your current plan to see if you can add a new email list to house your newsletter. Newsletter services like Substack, Buttondown, and Beehiiv also offer free plans (as long as you aren't charging your subscribers a fee).
Ask for signups. Ask customers to sign up for your newsletter in-store, on your site and in your printed materials. QR codes are a great way to direct people from print content to an online newsletter signup form.
9. Set up a re-engagement email campaign.
There will always be a portion of subscribers who don't engage with your emails. Your email service provider likely tracks both email open rates and the number of clicks your emails generate. Using this information, you can create a segmented list of subscribers who are no longer engaging with your emails.
From there, you can create a targeted campaign to focus on getting those subscribers to re-engage with your brand.
Get personal. Personalized emails make a difference. Use your email service provider's merge function to personalize emails and speak directly to subscribers.
Offer a discount code. Offering subscribers a discount code to get them back into your store or your online shop can sometimes appeal to a previously disengaged customer.
Ask for their feedback. It's difficult to know why a subscriber is no longer engaging with your emails. Consider asking them directly for their feedback. Are you sending too many emails? Are your emails no longer interesting? The answers can help you adjust your email strategy—plus, each time you receive an answer, you're re-engaging a subscriber.
Bonus tip:
Feature your small business on Yelp.* In addition to growing your Google Business Profile reviews, you can also utilize Yelp. This site is a highly rated review site that allows you to interact directly with your customers. Users can rate your business and post their feedback on your products or services. You can then respond to comments directly. On top of this, customers can use this as a tool to understand more about your business. To get started, all you need to do is set-up a listing for your small business.
Even if you need to reduce your marketing budget, you can still market your small business during an economic downturn. These low-cost marketing techniques can offer a great return for your time and effort.
Want more small business marketing tips and tricks? Sign up for the Small Biz Ahead newsletter today.
*Sponsored by Yelp