Cyber Monday 2022 Holiday Gift Buying Guide
The holidays are a time of celebration, but they also can be a time of stress—especially while searching for the perfect gifts for everyone on your list, whether they're a sports player or a jewelry lover or a combination of the two.
If you're not planning on going to the mall this holiday season, doing some online shopping on Cyber Monday can help you take advantage of great deals and help support small businesses. For gift ideas, look through our handy small business holiday gift buying guide for Cyber Monday 2022. You can even look to get your loved ones a gift card to small businesses. And remember, Cyber Monday is always the Monday after Thanksgiving.
Gift Guide for Accessories and Apparel
Zyanya Boutique, is a great place to find gifts for your fashion forward loved ones. They offer jackets, sweaters, accessories and more! You'll even find boots that are perfect for the fall and winter seasons.
Jules + Kate, has hand-crafted items from around the U.S. In fact, you'll find jewelry handmade from Arkansas and North Carolina. Some other gifts you'll find on their website, include:
Bags
Bath and body products
Candles
Puzzles
Home Goods
Phone cases
Scarves
Gift Guide for Sports Equipment
Between the Lines, has everything the baseball players on your holiday shopping list need. They offer quality sports gear like:
Gloves and mitts
Catchers gear
Bags
Balls
Protective gear
Great Skate Hockey has the high-quality sports equipment your hockey playing loved ones need. They offer apparel, skates, protective gear and more. This store also has its own outlet shop where you can find important hockey items like skates on sale.
Gift Guide for Coffee Lovers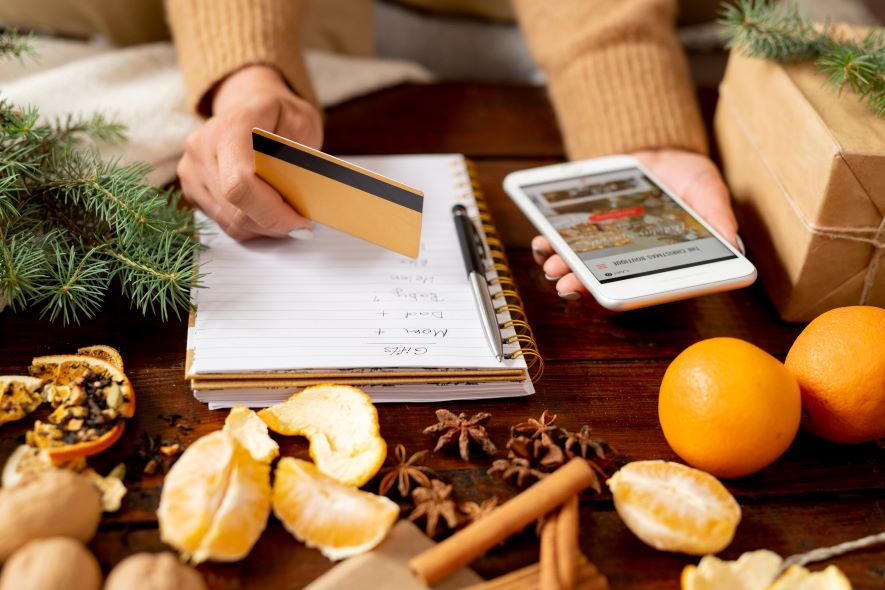 Bluestone Roasting Co., knows that not all coffee is created equal. They're dedicated to sourcing the best quality coffee possible. In fact, many of their coffees come from Guatemala, Mexico and Ethiopia.
Sputnik Coffee, offers coffee that's a full medium roast. Customers have described it as smooth with a hint of chocolate. They source their Arabica beans from Brazil, Colombia and Indonesia. Selling coffee that's delicious and affordable is their specialty.
Gift Guide for Unique Products
Alpine Rings is a veteran-owned company that sells men's wedding bands. They're dedicated to providing innovative designs at affordable prices. With Alpine Rings you can get a wedding ring made from wood, ceramic or even turquoise.
PeachBox Co makes finding the perfect gift easy. Their gift boxes include a variety of items from hand soap to coffee and throws. Browse their website to find the perfect combination for the people on your list this holiday season.
Just for You by Us, offers gift baskets for every occasion. Their baskets have gourmet foods and are made one at a time. If you don't find what you're looking for they can also customize your gift basket to fit your needs perfectly.
Gift Guide for Food and Dessert Lovers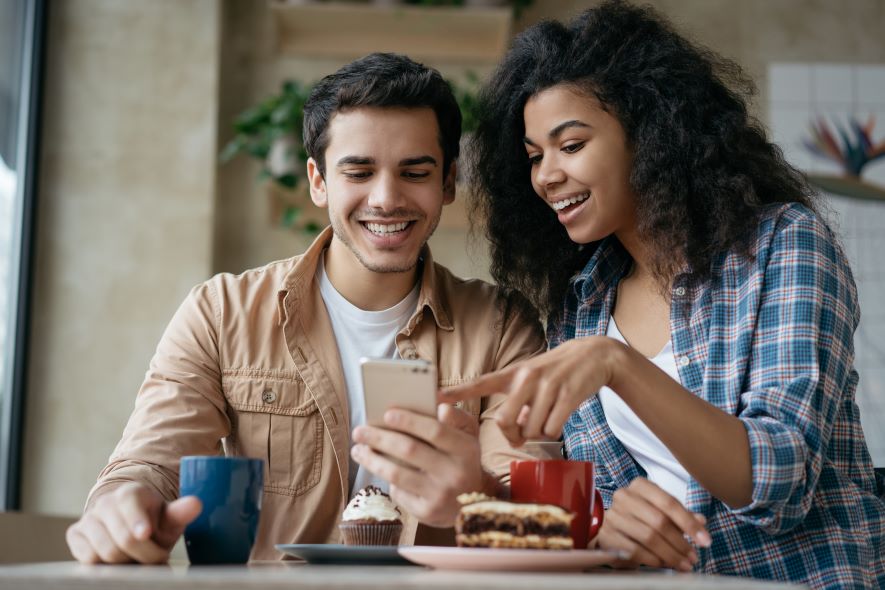 Olive Lucy, has specialty oils, balsamic vinegar, gourmet wine vinegars, seasonings, pastas and more. Their extra virgin olive oils are sourced from countries like:
California
Italy
Portugal
Spain
Tunisia
Australia
Chile
Greece
With a variety of flavors to choose from, you'll be able to find something for all the foodies on your list.
No Sugar Aloud, can help satisfy your sweet tooth this holiday season without any added sugars! Their desserts are low-carb and use high-quality natural ingredients. You can find keto, vegan and diabetic friendly baking mixes to satisfy every sweet craving. From banana bread to Belgian waffle mixes, they have it all.
American Dream Nut Butters, is a great choice for anyone on your list that loves snacking. Their butters are gluten free, low carb, low in sugar and high in protein. They come in fun flavors like:
The Big Apple Almond Butter
Pumpkin Cheesecake Almond Butter
Maple Sticky Bun Cashew Butter
Brown Sugar Cinnamon Pastry Pop Cashew Butter
Butterscotch Sundae Peanut Butter
Yashicas Treats So Divine, LLC offers a wide range of desserts you can order and send directly to loved ones. From spicey oatmeal butterscotch cookies to banana cake with cream cheese vanilla buttercream frosting, you're sure to find something for everyone on your list.
Top This Chocolate, offers milk, white or dark chocolates that you can customize. Once you choose the type of chocolate that you want, you can add nuts, fruits, cookies, candies and salty snacks. You can then have your combo made into a bar, heart or snacking squares.
Are you a small business owner that sells gifts online? Please feel free to share in the comments!
Next Steps: Are you interested in keeping up with the latest research and trends? We've got you covered with the weekly Small Biz Ahead Newsletter. Sign up today and start receiving tools, insights, and resources to help you run a successful business.