Cyber Monday 2023 Holiday Gift Buying Guide
The holidays are a time of celebration, but they also can be a time of stress—especially while searching for the perfect gifts for everyone on your list, whether they love to travel or are a coffee lover or a combination of the two.
If you're not planning on going to the mall this holiday season, doing some online shopping on Cyber Monday can help you take advantage of great deals and help support small businesses. For gift ideas, look through our handy small business holiday gift buying guide for Cyber Monday 2023. You can even look to get your loved ones a gift card to small businesses. And remember, Cyber Monday is always the Monday after Thanksgiving.
Gift Guide for Accessories and Apparel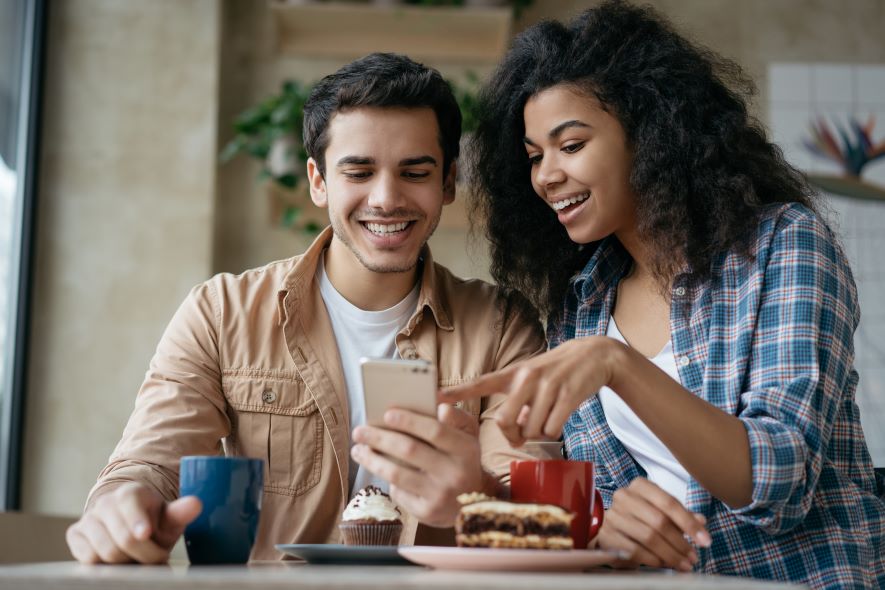 Eternal Travel Boutique, is a one stop shop for travel essentials. They offer duffle bags, travel kits, luggage tags and more. Once you've browsed their shop, you can read through their travel blog to find useful travel tips. Share what you learn with your friends and family this holiday season.
Steady Straps, offers phone straps that are both practical and come in fun patterns. They help you hold onto your phone easier, so you reduce the chances of dropping it. Their straps come in a wide variety of styles, including geometric, holiday and pet themed patterns. You can even request custom logos for the straps.
Aktiv, is a Scandinavian clothing company with parkas, sweaters, vests, boots and more. With apparel from Aktiv, you can give the gift of warmth this holiday season with clothing and accessories that are designed for the elements. With the quality and versatility that Aktiv provides, you're bound to find something for everyone on your list.
Gift Guide for Food and Dessert Lovers
Dress It Up Dressing, has six olive oil-based salad dressings with gluten free, sugar-free, vegan, paleo, keto and Whole-30 varieties. Using high quality and simple ingredients, they've perfected flavors like:
Champagne Vinaigrette
Blackberry Vinaigrette
Red Wine Vinaigrette
Apple Cider Vinaigrette
Sesame Tahini Dressing
Caesar Dressing
The Dessert Ladies, is a small business that makes finding the right dessert easy. From bars, to cakes to chocolates you'll find confections that can satisfy anyone's sweet tooth. They also offer custom corporate gifts.
The Very Best Cookie in the Whole Wide World, ships cookies nationwide. They small batch bake their cookies and use top quality ingredients with no preservatives. They offer giftboxes and subscriptions and have a wide range of flavors, including:
Oatmeal Raisin
Maple Crush
Oatmeal Chocolate Chip
Nut 'N Honey
Top This Chocolate, offers milk, white or dark chocolates that you can customize. Once you choose the type of chocolate that you want, you can add nuts, fruits, cookies, candies and salty snacks. You can then have your combo made into a bar, heart or snacking squares.
Gift Guide for Coffee and Beverages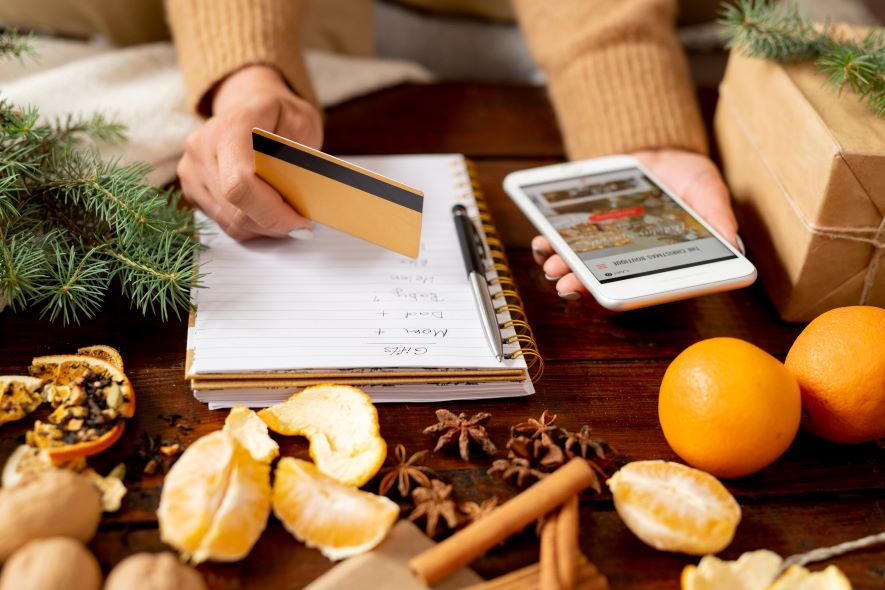 Sputnik Coffee, offers coffee that's a full medium roast. Customers have described it as smooth with a hint of chocolate. They source their Arabica beans from Brazil, Colombia and Indonesia. Selling coffee that's delicious and affordable is their specialty.
The Mindful Drinking, Co. has a vast variety of non-alcoholic drink alternatives that can satisfy anyone on your list. You'll also find great recipes and guides for cocktails you can try with your loved ones this holiday season.
Gift Guide for Unique Products
Scripted Fragrance, offers hand poured, 100% soy wax candles that are all one of a kind. Candles from Scripted Fragrance are one gift you can feel good about giving this season. Each candle is made of natural ingredients and a portion of the proceeds are donated to charity.
The Warm Embrace, has gift boxes with goods from artisans found around the world. With their wide variety of boxes, you'll be able to find gifts for anyone on your list. Whether you're shopping for a gardener, tea lover or even someone that loves the outdoors, they've got a box for you.
Bubbles & Books, combines reading and bath accessories into one relaxing gift box. They offer themed boxes, equipped with books, bath bombs and more. You can help your loved ones relax this holiday season with a subscription to Bubbles & Books or by getting them an individual gift box.
Are you a small business owner that sells gifts online? Please feel free to share in the comments!
Next Steps: Are you interested in keeping up with the latest research and trends? We've got you covered with the weekly Small Biz Ahead Newsletter. Sign up today and start receiving tools, insights, and resources to help you run a successful business.