The holidays are a time of giving, but they can seem more stressful than jolly if you don't know what to give.
Whether you're looking for the perfect gift for your in-laws, your second cousin twice removed, or your closest friend, we've compiled this small business holiday gift guide to help you find the perfect way to show your family and friends how much you care—all while supporting a small business like yours.
Accessory Gift Ideas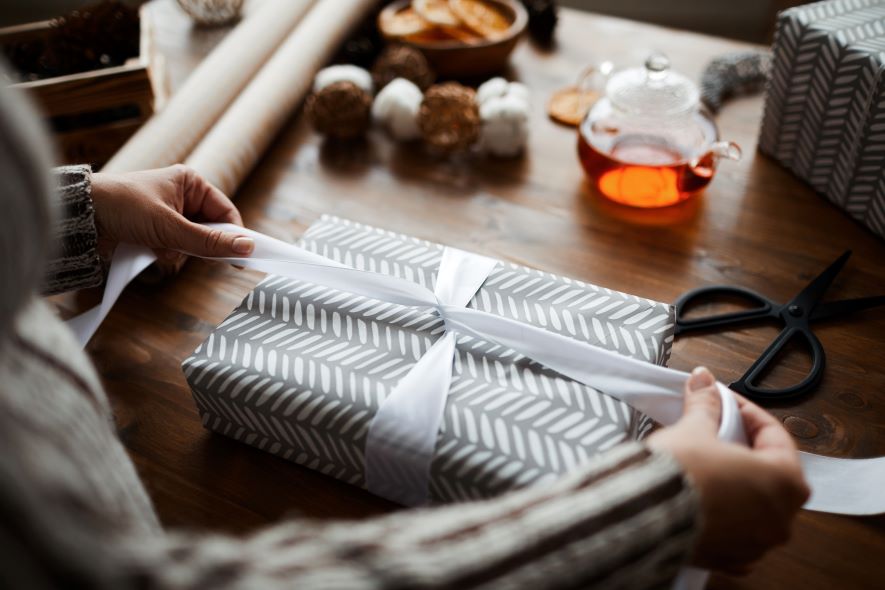 Eternal Travel Boutique, is a one stop shop for travel essentials. They offer duffle bags, travel outfits, makeup bags and more. Once you've browsed their shop, you can read through their travel blog to find useful travel tips. Share what you learn with your loved ones this holiday season.
Steady Straps, offers phone straps that help you hold onto your phone easier, so you reduce the chances of dropping it. These straps are not only useful, they're also fashionable. They come a variety of prints including geometric, holiday and pet themed.
Apparel Gift Ideas
Aktiv, is a Scandinavian clothing company that can help you give the gift of warmth this holiday season. They sell cold weather essentials like parkas, sweaters and vests. With the quality and versatility that Aktiv provides, you're bound to find something for everyone on your list.
Goose & the Goat, has apparel and shoes for everyone in the family. From women's boots to men's graphic tees, you'll find great gifts for each person on your list. You can even find, kid's toys and socks.
Food and Dessert Gift Ideas
Dress It Up Dressing, offers olive oil-based dressings that enhance any salad or dish. They use simple but high-quality ingredients in their recipes and offer flavors like:
Champagne Vinaigrette
Blackberry Vinaigrette
Red Wine Vinaigrette
Apple Cider Vinaigrette
Sesame Tahini Dressing
Caesar Dressing
The Dessert Ladies, makes finding the right dessert easy. Each confection is made with high-quality and fresh ingredients. They offer bars, cakes, cookies and chocolates that can satisfy anyone with a sweet tooth on your holiday list this year.
The Very Best Cookie in the Whole Wide World, ships their cookies nationwide. Their recipes call for top quality ingredients with no preservatives. They small batch bake their cookies and offer them in individual gift boxes or as a part of a subscription. Their wide range of flavors, include:
Oatmeal Raisin
Maple Crush
Oatmeal Chocolate Chip
Nut 'N Honey
Top This Chocolate, allows you to customize chocolate on the spot. You can start by picking either milk, white or dark chocolates. Then you can choose nuts, fruits, cookies, candies and salty snacks. You can have your combo made into a bar, heart or snacking squares.
Twenty-Four Blackbirds, makes handcrafted chocolate that is perfect for any dessert lover this holiday season. They source raw, unroasted cocoa beans from single origin co-ops and plantations. Their chocolate is prepared in small batches with no emulsifiers or additives.
Coffee and Beverage Gift Ideas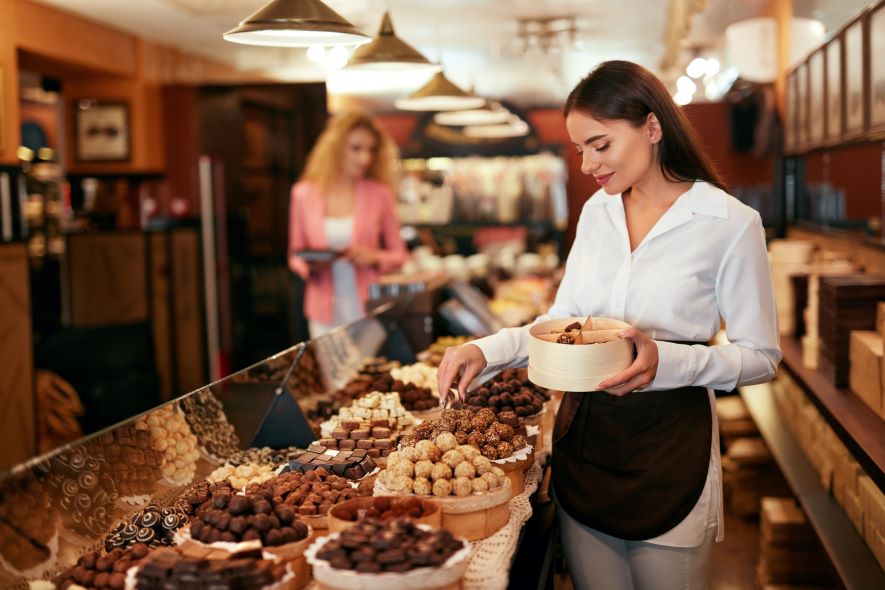 Sputnik Coffee, offers coffee that's a full medium roast. Customers have described it as smooth with a hint of chocolate. They source their Arabica beans from Brazil, Colombia and Indonesia. Selling coffee that's delicious and affordable is their specialty.
The Mindful Drinking, Co. has a vast variety of non-alcoholic drink alternatives. You'll also find great recipes and guides for cocktails you can try with your loved ones this holiday season.
Unique Gift Ideas
Scripted Fragrance, sells one-of-a-kind candles made with 100% soy wax. Each candle is hand poured and made from natural ingredients. A portion of the proceeds are donated to charity.
The Warm Embrace, has gift boxes with goods from around the world. With their wide variety of boxes, you'll be able to find gifts for anyone on your list. Whether you're shopping for someone who loves to cook or someone that's passionate about the outdoors, they've got a box for you.
Bubbles & Books, combines reading and bath accessories into one relaxing gift box. Their boxes are equipped with books, bath bombs and more. You can help your loved ones relax this holiday season with a subscription to Bubbles & Books or by getting them an individual gift box.
Whatever your gift needs are this year, consider purchasing from a fellow small business owner. 'Tis the season!
Does your small business sell gifts? Let us know in the comments!
Next Steps: Are you interested in keeping up with the latest research and trends? We've got you covered with the weekly Small Biz Ahead Newsletter. Sign up today and start receiving tools, insights, and resources to help you run a successful business.