An employee knocks on your door and asks, "Can I work from home?" "Oh gosh," you think to yourself. "Managing my employees is already hard enough. Can I handle this?"
Everyone has reasons why they want to work from home, including:
They have too long of a commute
They need to care for a sick relative
They're looking for a better timetable
They can't concentrate in an open-plan workplace
They love the "The Ellen Show"
And no one person's reasons are any less important than another's.
Managing remote employees is very common nowadays. So, say YES! But take heed of these do's and don'ts for managing work-from-home employees effectively.
7 Tips for Managing Remote Employees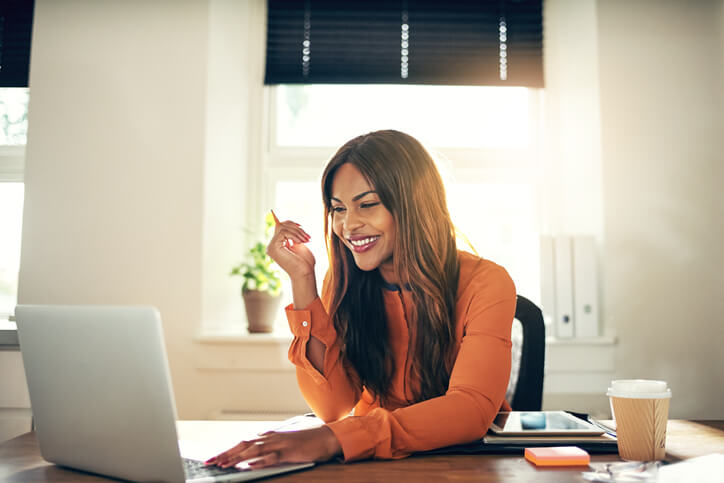 1. Allow Employees to Work From Home
Most of my clients initially wondered how to effectively manage remote employees and today, they allow some type of remote work option in their business. So, get with the times – you must do this too. Research shows that allowing remote workers can have some serious benefits to your small business.
Employees view it as a benefit
It makes your company competitive
It's another way to attract good talent
It opens up your talent pool and enables you to take advantage of smart people who live far away or otherwise couldn't work for you if they were forced to come into your office every single day
Working from home is a common expectation of today's employees, particularly millennials who grew up in a mobile-friendly environment. Use remote work to your advantage. Motivate millennial employees by offering more work flexibility and you can learn how to manage work from home employees.
2. Start with a Trial Period
That said, you don't have to go all-in on your remote workforce right away. Reserve the right to say no if it doesn't work. Have a trial period. Allow a team member to work from home for a mutually agreed number of days per week over the next 30-60 days and see how it goes before committing to a permanent relationship.
Make sure to read up on and follow working from home best practices. When it comes to managing remote employees, no matter what's said or promised, not everyone can be productive working from home and let's face it, you don't really know if that person is cut out for the arrangement. Agree with the remote team member, at the start, that this could end.
3. Balance Flexibility with Structure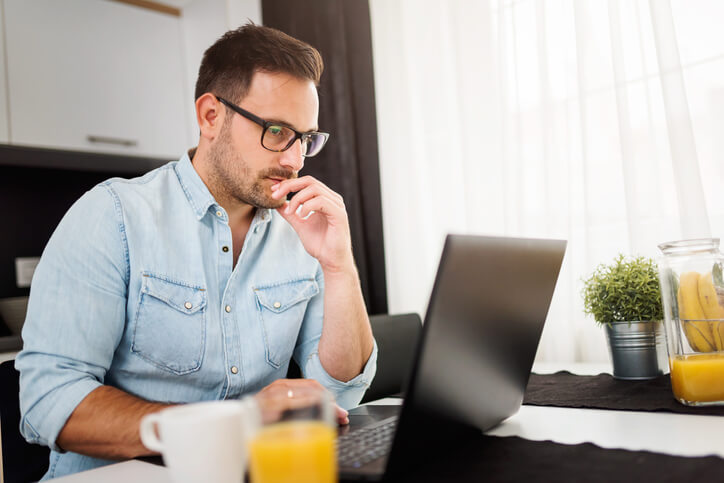 Decide together on how many days an employee can work from home but still require a minimum number of days in the office.
Like life in general, it's all about balance.
Establish a maximum number of days out of the office that you can apply to everyone in order to be fair and consistent. Once decided, let the employee be flexible, without exceeding the maximum number of days out of the office. If some weeks she wants to work remotely more than others that's up to her.
4. Trust Your Team & Avoid Micromanaging
The whole point of letting someone work from home is that you're inherently telling that person that she has your trust to act independently, responsibly and professionally without you breathing down her neck. Don't drive yourself (or her) crazy calling her "just to check" that she's at her desk or requiring her to fill in time logs or activity reports. You'll spend too much time micromanaging her actions rather than doing your own job. Rising above this is key to managing remote employees. Give her respect and trust that she's a professional and she'll do the job. Agree on specific, measurable things that she should be doing and delivering every week and if you're getting the results you need, don't need to worry about when, where and how she's getting it done.
5. Set Clear Expectations
If you are working, then you can expect your employees to be working too, wherever they are. If you're giving someone the freedom to work independently from home, then it's not unreasonable to agree together that whenever you need to speak to her she's available for you. During work hours, you should be able to call, chat, text or email her when something needs to be discussed and she should be available and ready, wherever she is or whatever she's doing. Again – within reason.
6. When Managing Remote Employees, Invest in Technology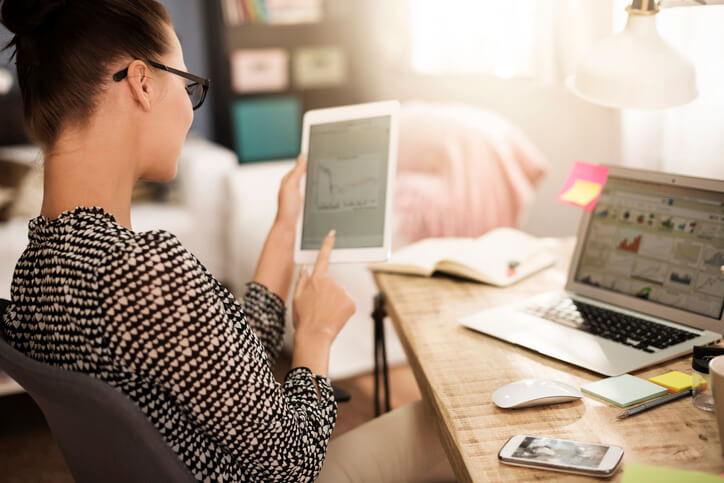 Being unable to communicate face-to-face is no longer a deal-breaker. With the influx of video conferencing software, real-time collaboration tools like Google Docs, and sophisticated management software, today's remote workers can feel like they're truly part of the in-house team. But in order to make this work, you need the right tech tools for remote employees.
Technology is the whole reason why so many companies can let their employees work away from the office. Your remote employee must have access to the following:
A smartphone and portable work device, like a tablet or laptop
Remote access to your network
Collaboration and communication tools
CRM, project management and file-sharing tools
Your remote employee must have access to tech support because if you're like me, your technology fails on you frequently. But when it's working, your company's technology will contribute as much to the worker's productivity as the worker. They must be given the right tools to do the job effectively.
7. Most Importantly, Don't Think That Remote Work is Right for Everyone
Not all employees are alike. I'm proud (or should I say ashamed?) to say that I am super-productive when I work from home. I can zone in on what I do, and I have no desire to turn on "Ellen" (except for the time when she had Sophia Grace and Rosie on, but can you blame me?).
That said, I know smart, productive, valuable, excellent people who lose their mojo once they're out of the office. Working from home is not for everyone and it's your job to match the right person with the right environment. Managing remote employees is not easy, of course. But then again, you're the manager. And that's why you're getting paid the big bucks, right?
What are your thoughts on how to manage work from home employees? Let us know in the comments!
Next Steps: Are you looking to manage your employees more effectively but don't have time to keep up with the latest research and trends in talent management? We've got you covered with the weekly Small Biz Ahead Newsletter. Sign up today and start receiving the weekly newsletter chock full of the latest tools and resources to help you run a successful business.